Don't you worry, America: As it turns out, Hillary Clinton is just like the rest of us.
Yes, reader, that's right. Just like you and me, Hillary and Bill Clinton have faced hardships, including being "dead broke" after Bill left the Oval Office.
So if you were concerned about another potential Clinton presidency, what with the uber-wealthy family's extensive political ties and the recent rash of political dynasties in this country, then you'll surely rest easy tonight.
You see, the Clintons – like so many of us – have "struggled to piece together the resources for mortgages" and to afford Chelsea's education (at Sidwell Friends School and then Stanford, Columbia, and Oxford… but hey, that's beside the point).
That's right, they've pinched pennies to survive in America just like every other citizen working hard at one, two, or even three jobs to provide shelter and food for their families.
So when Hillary Clinton announces her inevitable bid for the White House, just remember that, like most of us, Hillary's life has been "not easy."
There Aren't Many Downsides to Being Rich
All that aside, are you kidding me, Hillary? If your comments to Diane Sawyer elicit sympathy from even a single person, I'd be stunned.
Your family spent eight years on Pennsylvania Avenue, and your husband earned $2 million (including his tax-free expense account) in those eight years.
Not to put too fine a point on it, but that's just $100,000 shy of the average total lifetime earnings of someone with a bachelor's degree.
And what about those houses…
Well, there's this one in Chappaqua, New York. It was a steal at $1.7 million, especially since you had to be a New York resident to run for the Senate seat – totally worth it!
Then there's this one, a beautiful, five-bedroom, six-bath brick looker that cost a cool $2.85 million.
I'm sure Americans everywhere can relate to the backbreaking debt that comes with owning $4.5-million worth of houses…
Luckily, Bill was able to earn a few bucks here and there after his stint as President of the United States of America. For starters, he's collected a solid $16 million in pension and benefits since leaving the White House.
On top of that, you may have heard that Bill likes to give speeches. Turns out the guy is pretty good at it, too. According to CNN, Bill's speaking gig has raked in an incredible $106 million since 2001.
And these days, rumor has it that you're pocketing about $200,000 per speaking engagement, yourself. Not bad! Some have even said that the speech circuit has earned you over $5 million in the (very) short span of time since you left President Obama's cabinet.
So in light of your not-quite pitiable "dead broke" comments, Hillary, I have to say…
I'm tired of hearing that any front-runner for the presidency is just like me. The truth is, they're not – and neither are you. Stop playing the "We've had it tough, too" card.  I'm not falling for it, and neither is America.
In Pursuit of the Truth,
Christopher Eutaw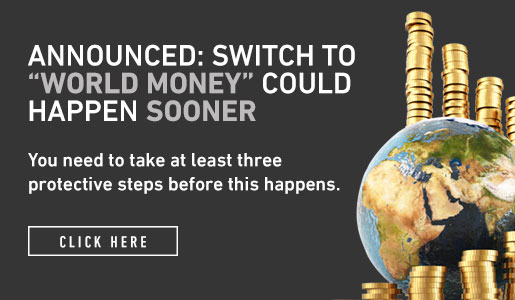 Comments (6)