Poor Bitcoin, a "cryptocurrency" that truly sought to revolutionize the world.
It was controversial. Misunderstood. Provocative. Polarizing.
It was openly scoffed at by billionaire, Warren Buffett.
It was heralded by billionaire, Sir Richard Branson.
Well, I'm happy to report that Bitcoin has finally discovered its sweet spot.
Just a word of caution, though…
It's not exactly the earth-rattling currency revolution that many were hoping for.
Bitcoin is fast becoming the next go-to superstar of the online payment world, joining the likes of PayPal and Google Wallet.
While it's true that venture capitalists have thrown $113 million into Bitcoin so far this year, most of it has gone toward the development of payment processors, like BitPay.
Even eBay (EBAY) CEO, John Donahoe, concedes that Bitcoin will play a monumental role in the future of online payments.
Satellite TV company, Dish Network (DISH), just became the largest company to accept Bitcoin.
State governments are climbing on board, too.
Last week, the California Senate Banking Committee voted 7-1 in favor of a bill that recognizes Bitcoin as "lawful money."
Pending approval from the Senate and Governor Jerry Brown, the digital currency is on the verge of becoming "legal tender" in California.
In light of this news, I sent our Wall Street Daily cameras out to the streets.
I wanted to know what everyday people know about Bitcoin.
As you'll see in a moment, no one seems to understand the real truth behind this murky digital currency.
But our brand-new micro-documentary exposes everything.
Onward and Upward,
Robert Williams
Founder, Wall Street Daily
Transcript of Video:
By now you've heard of Bitcoin – the controversial e-money being hailed as the global currency of the future. But what do we actually know about this digital currency?
Where does it come from? How does it work? And, more importantly, is Bitcoin worth our time and effort?
To find out, we took it to the streets and asked everyday people what they thought about Bitcoin.
Is it any wonder so many average investors can't make heads or tails out of Bitcoin? Its very inception is shrouded in mystery. No one even knows who invented Bitcoin!
Let's take a look at some pros and cons.
The shadowy currency has a number of big-league proponents, such as the Winklevoss twins and Richard Branson. Some have even speculated that George Soros, who recently sold off nearly all of his bank shares, may be diving into Bitcoin.
Overstock.com, as well, is getting in on the Bitcoin game.
Two months after announcing that it would accept Bitcoins as a form of payment, the online retail giant has raked in over $1 million in Bitcoin-based sales. That's greatly exceeded expectations and put Bitcoin sales on track to reel in between $10 and $15 million this year. Although this is just a drop in the bucket for Overstock, it's still indicative of the overall trend towards alternative forms of payment.
On the other hand, Bitcoin also has its share of wary detractors and suspicious investors. For good reason, too.
Recently, the IRS declared that Bitcoin is property, not currency, making it exceedingly difficult for users to account for its fluctuating value and calculate tax.
Also, let's not forget the Mt. Gox debacle…
A few months ago, Mt. Gox, one of the largest trading Bitcoin exchanges, "lost" close to $500-million worth of Bitcoins. The money just evaporated into thin air, with precious little information about how the debacle happened, or where the money went.
It dramatically underscores the perils of dealing with virtual currency.
While proponents highlight Bitcoin's so-called advantages – anonymity and little regulation – that's exactly what makes it such a polarizing commodity.
You see, Bitcoin is a decentralized currency. This means it's not insured or supported by any recognized government. To some, this is an attractive proposition, because central planners, big banks and bureaucrats do not determine the value of Bitcoin. However, this lack of regulation also means that it's subject to extreme fluctuations.
Case in point: By the end of 2013, Bitcoin prices spiked to $1,200… only to plunge to the $650 range in the past couple of months.
Compounding this volatility is the fact that Bitcoin is a thinly traded, highly speculative investment.
In other words, a small group of people exercises a heavy influence on the trading price.
Think of it this way: It's like if all the gas stations in your town secretly met and all agreed to raise their prices. It would effectively force you, the consumer, to pay well above the market value.
It's called price fixing.
Not only is this unfair, it's also illegal.
But the scary thing is that this happens on numerous Bitcoin exchanges, with little to no consequence. Why?
Because Bitcoin essentially operates in the Wild West of currency markets. And like the Wild West, laws and regulations are virtually non-existent.
Combine that with Bitcoin's mysterious nature, and you've got an ideal recipe for criminals – and even terrorists – to launder and move their money.
Of course, none of this is to say that Bitcoin doesn't have a time and a place. No doubt, Bitcoin certainly represents the possible future of global currency markets.
But for now, if you want to get involved with Bitcoins, just remember this: In order to be viable, a currency must satisfy two conditions. First, it must be widely accepted as a form of payment for goods and services. And second, it must retain enough stability to be a reliable investment.
On both of these counts, Bitcoin fails.
| | |
| --- | --- |
| | In addition to once being a full-time trader of equities and equity derivatives, Robert has also served as the lead financial analyst for a Forbes top-50 private corporation and as an analyst for an institution whose endowment is among the largest in the world. Learn More >> |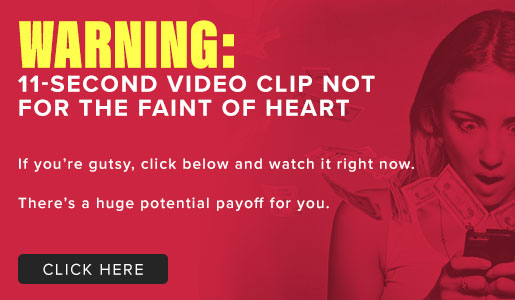 Comments (4)