The list of warning signs for investors continues to grow longer and longer.
The credit markets are acting as if the credit crisis never happened.
And last week I discussed the concerning level of complacency across asset classes.
Well, an alarming divergence in the stock market is also unfolding, and I'm not talking about the small-cap stock underperformance that you've probably been hearing a lot about. This development is perhaps even more important…
Crystal Ball for Consumer Spending
Retail stocks are floundering in 2014.
It's crucial for investors to keep an eye on retail stocks, as a whole, because they have an uncanny ability to foretell turns in both the broader stock market and the economy.
So it's no surprise that retail stocks can serve as a nifty early warning signal for investors.
To see what I mean, let's take a look at the SPDR S&P Retail ETF (XRT).
This ETF holds a variety of companies that are in the consumer-discretionary or consumer-staples sectors. The list includes Wal-Mart (WMT), Costco (COST), Walgreen (WAG), Target (TGT), Nordstrom (JWN), Tiffany (TIF), and even Amazon (AMZN) and Groupon (GRPN).
The following chart shows the relative performance of the XRT versus the SPDR S&P 500 ETF Trust (SPY).
When the (green) line is rising, the XRT is outperforming the S&P 500. When it's falling, the XRT is underperforming the S&P 500.
As you can see, retail stocks started to underperform in mid-2007. Shortly after, the S&P 500 reached a pre-credit crisis peak in October 2007 (red circle).
And when the S&P 500 hit a bear market low in March 2009 (yellow circle), retail stocks had already been outperforming for several months.
Clearly, retail stock leadership is critical for the broader market and serves as a harbinger of what's to come for the economy.
Now, this underperformance in the retail sector isn't due to the death of the retail storefront model. The trend towards online sales has been in place for quite some time, yet this stock market divergence just began in 2014.
Also, the SPDR Consumer Discretionary ETF (XLY) has underperformed the S&P 500 this year, as well. (We warned about the likelihood of consumer discretionary stocks lagging at the beginning of this year.)
So what is the current situation in the retail sector telling us?
Well, with the XRT down 4% and the S&P 500 up 5% in 2014, retail stocks are (once again) sounding the alarm.
But is it time to take evasive action and completely go to cash? Hardly…
No Need to Panic
The best strategy to execute right now is to maintain our defensive position and be selective.
We've been advocating a defensive posture from the very beginning of the year, and having a diversified portfolio with defensive positions has actually been a great way to outperform this year.
Preferred stocks are doing very well as Treasury yields decline.
Sector rotation has benefited utilities, which is one of the best-performing groups this year.
As always, focus on attractively priced stocks that are growing their dividends, but make sure they aren't going on debt-funded acquisition sprees.
At some point in the future, another opportunity to dial up risk will present itself. However, complacency in the market – along with retail stock underperformance – is a concerning development.
Continued caution is warranted.
Safe (and high-yield) investing,
Alan Gula, CFA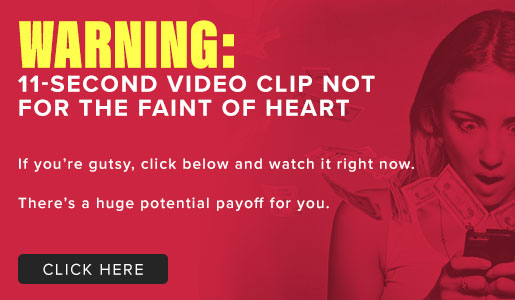 Comments (1)