It's one of the most traumatic and worrying experiences that we humans can face in our lifetimes.
Heart surgery.
Aside from the significant emotional strain, operations are often extensive and complicated procedures. Not to mention, invasive.
As technology and medical devices evolve, one major goal is to find a way to make medical procedures less invasive. Particularly when it comes to heart disease – the world's leading cause of death.
And when it comes to heart surgery, doctors in the Czech Republic believe they've found a solution…
A World First for Heart Surgery
At Homolka Hospital in Prague, they're using a unique method that promises to make heart surgery a less intrusive and painful experience.
When someone suffers a heart attack, the oxygen starvation leaves the organ's tissues scarred and permanently damaged. In turn, this damage weakens the heart over the long term, leaving it much more vulnerable to future problems – often with fatal consequences.
But what if there were a way to neutralize this harmful tissue?
The Czech doctors believe the answer lies in a method called ventricular enhancement. The technology comes from privately held Californian company, BioVentrix, whose technique isolates damaged tissue from healthy parts of the heart in the left ventricle.
In doing so, surgeons say that while the procedure makes the ventricle smaller, a more efficient chamber is left behind to do the work.
Moreover, this innovative method is "the first time this kind of surgery has ever been done through such a small, minimally invasive approach," according to Professor Andrew Wechsler at Drexel University's College of Medicine.
It marks a radically different way of tackling the problem…
No More Slicing and Dicing
Traditional heart surgery involves doctors slicing a large and ugly incision in the patient's chest – known as a sternotomy.
By contrast, ventricular enhancement isn't non-invasive… but as Wechsler says, it's certainly a more minimally invasive procedure.
As Dr. Ivo Skalsky at Homolka Hospital explains, "Our part of the surgery means that we open the left side of the rib cage in a five- to six-centimeter-wide incision and, using special devices, we go through the part of the left heart chamber into the septum, and then to the right chamber. There, we use another device – a small anchor – which the cardiologists put in from the other side."
Take a look…
The impact is dramatic, too.
As 75-year-old patient, Jiri Vanek, attests, "I can walk much better. My legs are better pumped by blood and I can move much better."
Given the success of its similar heart restoration system, Revivent, BioVentrix aims to achieve similar results with its ventricular enhancement system, in hopes of eventually making it available across the world.
Ahead of the tape,
Martin Denholm
| | |
| --- | --- |
| | Martin Denholm boasts a wealth of experience in the financial publishing industry. Over the past 15 years, he's worked as an investment analyst, senior correspondent, and managing editor for many stock and options newsletters, e-letters and websites, covering a wide range of sectors, industries, and companies. Learn More >> |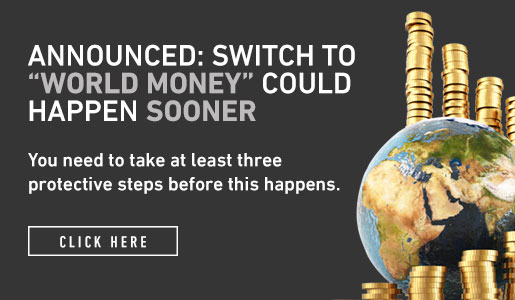 Comments (2)