Last week, Floyd reported on the breaking scandal at the Department of Veterans Affairs, which involves hospitals fabricating medical treatment records to hide abysmal wait times.
Unfortunately, since we first reported on the story, the situation has gone from bad to worse.
The results of an investigation into the Phoenix, Arizona Veterans Affairs facility show a mind-boggling level of noncompliance, ineptitude and neglect. And now, the chorus of voices calling for the resignation of Secretary of Veterans Affairs, Eric Shinseki, has grown.
This is a natural response to such a reprehensible situation… and it's the correct move. In fact, all of those responsible for denying care to our brave veterans – not just the man in charge – deserve whatever investigation and punishment is forthcoming.
However, it's important that we don't get completely caught up in the search for who is responsible. In the midst of ongoing investigations, we can't forget the most important thing: There are literally thousands of underserved veterans out there who need immediate care.
The Forgotten Heroes   
As reported by The Washington Post, veterans at the Phoenix VA waited an average of 115 days for their first medical appointment. That's a whopping three months longer than the average wait time that was reported by the hospital itself, which claimed to give care to veterans in no more than two weeks.
Furthermore, an investigation by the Department of Veterans Affairs' internal watchdog reports that 84% of a statistical sample of veterans at the Phoenix VA waited more than 14 days for an appointment.
Worst of all, the internal watchdog discovered that at least 1,700 vets who are in need of care were never placed on the official waiting list at all!
Luckily, the Inspector General's Office told Secretary Shinseki to take "immediate action" to provide care for these veterans, and Shinseki has ordered that they be immediately triaged at the Phoenix VA.
This is at least a small silver lining.
But if thousands of veterans in Phoenix alone were "at risk of being lost or forgotten," as the report put it, how many others across the country have been denied care or lost in the system?
According to Rep. Jeff Miller, the Chairman of the House Veterans Affairs Committee, "wait time schemes and data manipulation are systemic throughout VA and are putting veterans at risk in Phoenix and across the country."
It's extremely likely, therefore, that thousands more veterans outside of Phoenix are in need of immediate care.
So while I don't believe Jeff Miller, John McCain and Mark Udall are wrong to call for Secretary Shinseki's resignation, let's keep our priorities in order. First, we must take care of those in need. Then we can launch a criminal investigation and ultimately punish those responsible for neglecting the Americans who deserve our care the most.
In Pursuit of the Truth,
Christopher Eutaw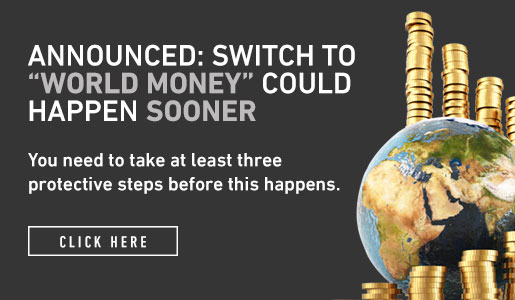 Comments (3)