The tech wizards at the École Polytechnique Fédérale de Lausanne (that's Switzerland's Federal Institute of Technology) are at it again.
We've profiled several of the school's fantastic, life-changing innovations here in the past. And its production line continues to crank out novel, cutting-edge technology at an impressive rate.
The latest eye-catching breakthrough comes from MindMaze, an offshoot of the EPFL, which has developed a new technique called MindPlayPRO.
Designed for stroke victims, it's a virtual reality device that, as the name suggests, literally plays a trick on the mind.
A positive trick, that is…
Mind Over Matter
During a stroke, certain parts of the body suffer either full or partial paralysis. It's a sudden and devastating event that shatters a victim's way of life.
But the MindMaze researchers have found a way to trick the brain into believing that immobilized parts of their body can actually still function.
Sounds pretty far out, right?
Well, the team has proved the concept.
In late 2013, a 68-year-old man called Urs suffered a stroke that paralyzed the right side of his body.
Following his initial recovery, he visited Lausanne's CHUV Hospital to begin rehabilitation using the MindPlayPRO.
The device is as simple as it is effective, and demonstrates the ability of humans to make positive connections between mind and body.
It's essentially a videogame setup, where a patient sees an avatar of his unaffected body on a screen and is asked to perform tasks, such as hitting a target.
The image is then switched, which tricks the brain into thinking that his body is, in fact, healthy.
If it sounds like fantasy, MindMaze Founder and CEO, Tej Tadi, explains that this interaction "leads into some form of reorganization or activation between different cortical areas. We tap into that, measure it, and then customize exercise to maximize that plasticity."
Here's MindPlayPRO in action…
Talk about mind over matter!
Stroke Patient Describes Rehab: "It Was a Pleasure"
Tadi says that over time using the device, the games forge neural connections between the brain and limbs damaged by the stroke. In turn, this encourages the arms or legs to move again.
The beauty of the device is that it's cheap, fun to use, and that rather than simply taking a cocktail of drugs, it offers a direct, accurate, more interactive way for stroke victims to rehabilitate and recover.
Indeed, Charlotte Gilart de Keranflec'h, a neurology nurse at CHUV, confirms that patients respond well to this novel rehab: "They never have the feeling of training or doing hard exercise, but they have the feeling [that] they have to play something. This feeling of not being in a hospital when you are very impaired is great."
Urs agrees, saying, "I think it was easier and less tiring than other therapies. It was a pleasure."
Amid the laborious treatments and therapies for stroke victims, the MindMaze team hopes that its innovative MindPlayPRO device will catch on and, ultimately, become widely used as an alternative therapy in helping patients regain movement they thought they'd lost forever.
Ahead of the tape,
Martin Denholm
| | |
| --- | --- |
| | Martin Denholm boasts a wealth of experience in the financial publishing industry. Over the past 15 years, he's worked as an investment analyst, senior correspondent, and managing editor for many stock and options newsletters, e-letters and websites, covering a wide range of sectors, industries, and companies. Learn More >> |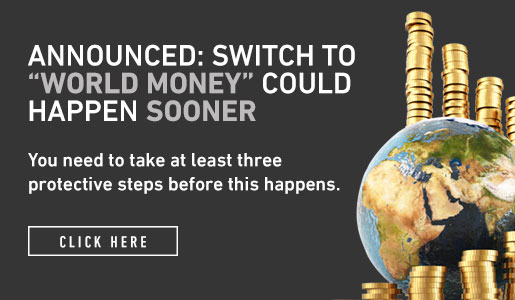 Comments (2)