Yesterday, two of America's biggest antagonists – Russia and China – struck a blockbuster deal.
The arrangement, which will send natural gas from Siberia to China via pipeline, is worth approximately $400 billion and will tie the world's biggest energy producer to the world's foremost energy consumer.
But more importantly, it solidifies an alliance that symbolizes a clear East/West divide… which could have scary implications in years to come.
The deal between Russia and China, which has been in the works for nearly 10 years, will span the next three decades and help quench China's rapidly increasing thirst for energy (especially for cleaner alternatives to coal).
The deal comes at a particularly convenient time for Moscow, as well. U.S. sanctions and middling European demand have put a strain on state-run gas company, OAO Gazprom (GAZP.ME)… but the deal with China should help Russia turn its commercial focus eastward, while mitigating the economic fallout from the Ukrainian crisis.
In fact, in light of that situation, the timing of the natural gas deal isn't surprising. As Keun-Wook Paik, Associate Fellow in Energy, Environment and Resources at Chatham House, said, "The geopolitical situation definitely helped smooth the negotiations."
Most sources believe that, until now, Russia's terms weren't quite favorable enough to get China to bite. However, in light of Russia's need for additional income, some analysts believe China may have finally gotten the price that it wanted.
The Enemy of My Enemy is My Friend
What's more, both countries have solidified their alliance at a time when each is at odds with Western powers. Russia, of course, is trying to navigate the Ukrainian situation in addition to its general falling out with the United States.
China, meanwhile, is facing accusations from U.S. officials of cyber spying. On Monday, the U.S. government formally charged five Chinese army officers with cyber spying and stealing trade secrets.
At one point not long ago, the United States was working towards historically amicable relations with both Russia and China… but that has quickly fallen apart. Now, the growing rift – and the budding friendship between the two countries – is becoming a grave concern.
Still, some analysts remain skeptical of the ties between the two powers, even if the world's second- and third-largest militaries appear to now be aligned both politically and economically.
Ross Babbage, Chairman of Australia's Kokoda Foundation – a security think tank – told AP that "alliances are not based on a piece of paper. They're the result of real trust and interaction. There may be some agreements ahead, but in reality, I don't see an alliance emerging."
However, Putin himself called China a "reliable friend" just before his recent visit. And, as USA TODAY noted, both countries consider the other a useful counterpoint to difficult relations with the United States.
Finally, in response to the natural gas deal, senior Russian parliamentarian, Alexei Pushkov, tweeted that "B. Obama should abandon the policy of isolating Russia: It will not work."
At this point, the natural gas deal represents the very earliest steps in a growing alliance between two of America's biggest adversaries. But is there still reason for concern? I say, absolutely.
In Pursuit of the Truth,
Christopher Eutaw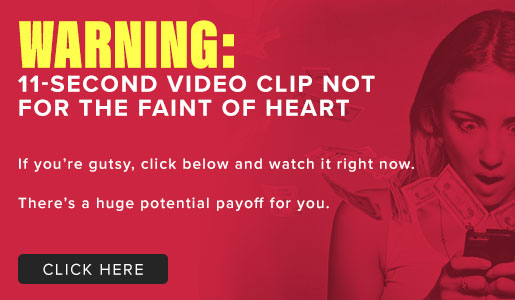 Comments (1)