Over the past decade, the internet has become an extremely valuable tool on the campaign trail, as epitomized by Barack Obama's 2008 election.
The New York Times even said that Obama's internet campaign "changed politics."
Today, candidates must use the internet to their advantage or else suffer certain defeat. The web has become a critical tool for spreading a candidate's message, recruiting voters and helping to organize supporters in a way that, a generation ago, took entire armies of volunteers.
However, once the election is over, we might as well be living in the Stone Age.
Voters who relied on the internet during campaign season are suddenly unable to follow up with elected officials. And once in office, politicians themselves are failing to utilize the internet as a way to reach their constituents.
But now, an internet startup called Countable could be on the verge of changing everything.
Empowering the People
Countable is working with Joe Trippi, who managed Democratic presidential candidate Howard Dean's 2004 campaign and is credited with starting the campaign crowdfunding trend.
Trippi told WIRED, "There's been a lot of focus on winning campaigns, but there's been less focus on governing." Amen, Joe.
He also pointed out, "There are a lot of tools out there for campaigns to talk to voters, but not as many looking at how to give citizens and voters more impact on actual elected leaders in Congress."
Countable is hoping to fix this disparity with its online service. The app, which launched on May 14, gives people a succinct overview of the bills that their national representatives are debating. After reading the summary, users are given the option to vote "Yea" or "Nay," which triggers an email to the user's local representative.
The service actually solves several problems at once by providing a source of clear, concise information about current bills, while also bridging the communication gap between citizens and their elected officials.
On top of that, Countable acts as a de facto watchdog for "riders," or amendments that call for spending unrelated to the bill itself. One of Countable's founders, Bart Myers, says that the company will post regular updates on these additions – in hopes that increased publicity will help cut down on irresponsible spending.
The Only Problem Is…
At the moment, anyone who wants to use Countable needs a Facebook (FB) account. You see, after connecting to Facebook, Countable checks a user's location to determine his or her national representatives.
But Mark Zuckerberg's group hasn't exactly been the bastion of privacy lately, and, not surprisingly, privacy is Countable's biggest issue.
In light of the IRS targeting scandal, there are many who rightfully don't want their position on every single bill in Congress to be recorded and stored. Myers says that Countable won't sell data about how its users vote, which sounds great, but I bet a little pressure and a lot of money might change his tune.
So what do you think? Is Countable a viable tool for making citizens' voices heard? Would the privacy issue scare you away from using it? Let us know… We want to hear what you think!
In Pursuit of the Truth,
Christopher Eutaw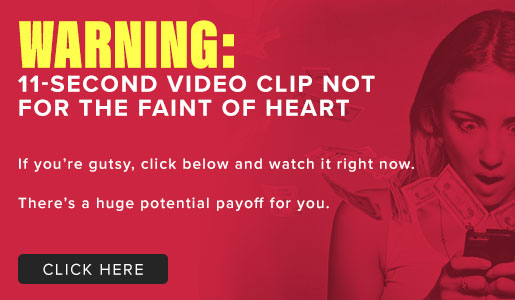 Comments (5)