I'm sure any executive from a successful energy resource company would agree that trial and error is just about the worst strategy when it comes to exploration.
Imagine the nightmare of discovering that there are actually no resources where you've been drilling for months!
It means the company has wasted hundreds of thousands of dollars in drilling and rig fees – and received nothing in return.
Luckily – for the companies that can afford it – seismic technology takes a lot of the guesswork out of the process.
Here's a quick rundown of how it works – along with how a new upgrade to the technology could boost profits for a select few companies in the sector…
How Sound Waves and Explosives Lead to Profits
3-D seismic imaging technology has been around for more than 40 years, pioneered by companies like Exxon Mobil (XOM).
It involves creating a three-dimensional picture (with the aid of supercomputers) of what's under the ground. That way, a company can determine whether it's sitting on an oil formation – or nothing at all.
For onshore operations, 3-D seismic maps are created by using vibrations sent through the ground, usually by an explosive charge. These vibrations are then recorded by sensors that have been laid across a grid, creating a map that analysts use to determine viability, scope and size of a potential find.
Offshore seismic imaging is conducted by boats that tow special seismic cables. These cables – or streamers – carry seismic sources (which produce acoustic energy) and hydrophones (which capture the data that bounces back from the returning sound waves).
Now, this seismic data isn't cheap to obtain. A single "photo shoot" frequently costs millions of dollars. It's not foolproof, either.
In fact, the accuracy of the system really depends on how good the analysts and geophysicists are at interpreting the maps. There are literally millions of data points that need to be fed into the computers and interpreted. It's a time-consuming process that can take months to complete.
But the added cost and time are worth it in the end, since the technology has improved recovery rates significantly.
And a recent upgrade to seismic imaging – 4-D seismic – will help improve production (and loss prevention) even more…
An Instant Billion-Dollar Boost
4-D seismic technology adds the ability to record time lapse to determine the location of oil.
You see, fluids found underground aren't static. They move over time. And by measuring a fluid's movements, 4-D imaging can provide data to explorers about where to drill (and where not to drill), as well as whether some reservoirs have been bypassed.
The use of the fourth dimension can save companies millions of dollars by preventing inefficient drilling, while also increasing production rates simultaneously.
Indeed, Statoil (STO) and Schlumberger (SLB) have been using the technology at their oil field in the North Sea, called Gullfaks. To date, 4-D seismic technology has saved them in excess of $1 billion in drilling costs – while increasing efficiency by more than 5%.
Ultimately, companies like Statoil, Schlumberger and Petrobras (PBR) have proven that both 3-D and 4-D seismic technology can improve efficiency and boost bottom lines. So companies that incorporate the technology in their exploration strategy hold a serious edge over the competition.
And "the chase" continues,
Karim Rahemtulla
P.S. In July I will be speaking at The Sprott Vancouver Natural Resource Symposium – alongside my friend, Rick Rule, and a multitude of resource speakers. There's no better time of the year to visit this gorgeous city. If you'd like to join me, you can find out more about the conference here.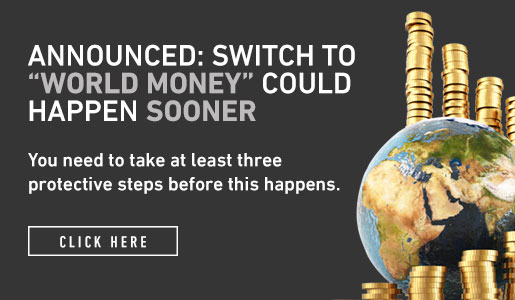 Comments (1)