In an earlier article about ethanol, I wrote that the industry faced headwinds in 2014 because of rising corn prices, poor infrastructure (getting ethanol to ports for export), and reduced mandates from the Environmental Protection Agency (EPA).
Since drafting that piece, corn prices are up about $0.50 per bushel, the infrastructure hasn't been improved, and the mandates have been lowered. On top of that, studies show that ethanol may in fact be worse for the environment than gasoline!
Yet in spite of all this bad news, it's far too early to sound the death knell for corn farmers.
Ethanol 101
Before I explain why, let's review the reasons why the ethanol industry came into existence in the first place…
Ethanol was used to reduce America's oil imports at a time when they were rapidly increasing. Additionally, ethanol was thought to reduce the harmful exhaust emitted by our nation's vehicles.
However, the shale oil boom seems to have nearly eliminated the need for ethanol as an alternative fuel. Recently, several studies have blown a hole in the environmentally friendly argument, as well.
An analysis conducted by the Clean Air Task Force showed that the total harmful emissions from the production and use of corn-based ethanol are, in fact, higher than harmful emissions from gasoline.
On top of that, the Clean Air Task Force expects that to be the case for years to come!
Their findings are corroborated by several international studies on ethanol, including one from the United Nations International Panel on Climate Change and the International Institute for Sustainable Development.
Ultimately, the conclusion is that replacing petroleum-based fuels with ethanol produces no benefits, as any gains from lower emissions are offset by the amount of fossil fuel needed to grow, transport and process corn into ethanol.
Ethanol's Existential Crisis
These recent studies hit directly at the ethanol industry's raison d'être… and if that makes corn growers worried, it's understandable.
You see, ethanol has created artificial demand for farmers' corn. Between 2000 and 2013, the amount of corn used to feed people and livestock fell from 90% to 60%, while the amount of corn used by the ethanol industry rose from 5% to 40%.
But here's the amazing part… when the demand from ethanol producers goes away, the effect on corn producers will, in fact, be minimal.
You see, there's a new buyer that's just now dipping its toe into the global corn market. This buyer has the potential to become a major source of demand in the years ahead, potentially negating the effects from dwindling ethanol demand.
I'll discuss who the buyer is and what the investment implications are in my next article, so keep an eye out!
And "the chase" continues,
Tim Maverick
Tim Maverick boasts decades of experience in the investment world. He spent 20 years at a major brokerage firm - as a trading supervisor and broker working directly with clients.
Learn More >>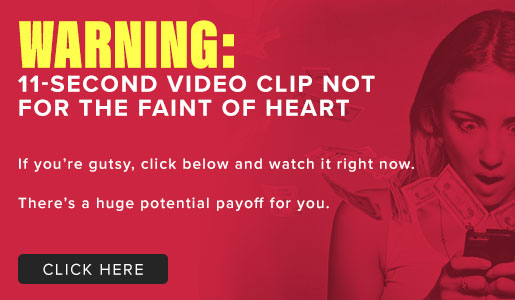 Comments (1)