For the first time ever, the number of billionaires in the UK has exceeded the 100-person mark. Welcome Cameron Mackintosh, a West End producer, who has taken advantage of London's theater land, which has been nothing short of a goldmine. He's the first entertainer to make the cut on The Sunday Times' Rich List. Mackintosh amassed his riches from his hit musicals: Cats, Les Mis and The Phantom of the Opera.
The real moneymaker, however, is his Miss Saigon, which stands as the world's longest-running musical. After a 15-year absence, the show makes a return to London, and it smashed single-day sales records for both the West End and Broadway. Ticket sales were nearly £4.5 million on the first day alone.
Of the over 100 billionaires in the UK, 72 live right in London, making it the No. 1 city in the world for billionaires. Following are Moscow and New York City, with 48 and 43 billionaires, respectively.
Over half of the billionaires in London were born abroad, so what is it about the city that draws the super-rich?
London: The City That Glitters
"London has a global reputation as being particularly strong, particularly robust, particularly well-run and as a safe haven for foreign institutional and indeed foreign private investment, and that's pretty much what we've seen playing out particularly over the last year and a half," claims Richard Hunter, Hargreaves Lansdown's Head of Equities.
Last year, Britain boasted 88 billionaires, but it's swelled… hitting the triple figures for the first time with a cool 104 this year (with a combined wealth of over £300 billion).
That means… in Britain, one in every 600,000 people is a billionaire, compared to a measly one in every one million in America. That's a startling difference. Maybe there's something America is missing out on…
Invest Like a Billionaire
Recently, Wall Street Daily's Founder, Robert Williams, shared some insight on how to invest like a billionaire. You see, someone let him in on a little secret, and we'd like to share it with you. Investing tycoons (like Warren Buffett) have announced their favorite stock.
If you want to learn the tricks of the super-rich, go here to learn more.
Ahead of the tape,
Wall Street Daily Research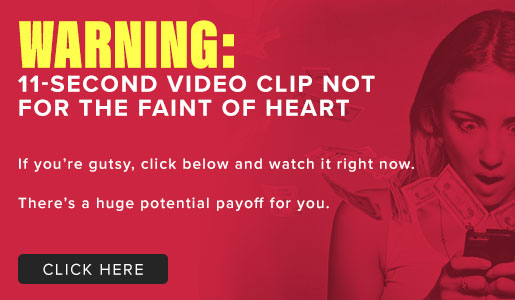 Comments (1)