The Fed keeps telling us that inflation is low. But if you've visited the grocery store recently, you probably don't agree.
Food prices aren't just rising… they're skyrocketing.
Take the meat industry, for example…
Steak and hamburger prices are blasting higher right now.
Farmers chopped the size of their herds during the 2012 drought, as they couldn't afford expensive feed corn for their cattle.
Consequently, U.S. cattle herds are smaller than they've been in 60 years.
Pork is getting more expensive every day, too. Since April 2013, a highly contagious virus has killed millions of pigs nationwide. As a result, the U.S. Department of Agriculture (USDA) estimates that pork prices will rise between 5.5% and 6.5% in 2014.
Plus, retail poultry prices grew 4.7% in 2013, and the USDA projects that they'll increase another 3% to 4% this year.
Frightening, right?
Well, it gets scarier…
Not-So-Good Morning, America!
Nothing's been more affected by the rapidly rising costs of food than the traditional American breakfast. Seriously…
Want an omelet? Eggs are up 5.7%.
If you want tomatoes in that omelet, they're up 6.9%.
Side of hash browns? Potatoes have increased 6.9%, too.
How about some orange juice? Oranges have jumped 12.2%.
Finally, if you want a cup of coffee, you're looking at a 71.5% increase for coffee beans – courtesy of a drought in Brazil.
No wonder my family faces sticker shock at the end of nearly every grocery store trip.
And don't expect it to get better any time soon…
Price inflation for meat, fish, milk, eggs, fruits and vegetables is expected to more than double this year alone.
There is an easy way to protect yourself from the ongoing food price explosion, however…
Profit from it!
The No-Brainer Play on Food Prices
The Mosaic Company (MOS) produces phosphate and potash – crop nutrients used in farming that are the backbone of modern agriculture.
You see, elemental potassium doesn't occur in nature because it reacts violently with water. So potash – which is made up of potassium compounds and potassium-bearing minerals – has become vital to the agriculture industry.
Indeed, potash improves water retention, crop yield, nutrient value, taste and color. It also helps plants become more disease resistant.
That's why it's used on most fruits and vegetables, rice, wheat, sugar, corn, soybeans, palm oil and cotton.
So if there's one firm that's bound to ramp up earnings as food prices increase, it's Mosaic.
Currently, MOS is trading below $50 per share. And with a dividend of $1 per share, it has an excellent yield of over 2%.
I'd recommend acquiring shares below $50. And I project that shares will trade close to $75 per share later this year as food prices continue to rise.
Your eyes on the Hill,
Floyd Brown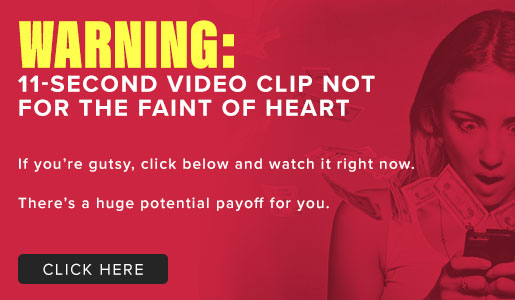 Comments (2)