For years, Swedish automaker, Volvo (VOLVY), has held a distinguished reputation for designing some of the safest cars on the road.
Safe… but not necessarily "sexy."
In the past, Volvos were rather ugly-looking, box-like vehicles. A definite case of function over form.
But as technology has evolved, Volvo has become more stylish. Its cars are now more aesthetically appealing. But the company still maintains its renowned and proud safety record.
A record that Volvo now aims to extend by taking drivers out of the equation.
As I noted in my last article about Google's (GOOG) driverless car, research shows that a whopping 90% to 95% of all traffic accidents are because of human error.
And with more people and more cars on the roads, that sad statistic isn't likely to decline anytime soon.
So Google, along with a host of automakers, is turning things over to technology.
Volvo is one of those automakers, and its driverless car technology is in the midst of a major test…
Going Driverless in Gothenburg
Note to drivers in Gothenburg, Sweden: Don't be alarmed if that car coming towards you shows the "driver" reading, or surfing the web while behind the wheel.
That's because Volvo has just embarked on the world's biggest real-time trial of self-driving cars.
The project is called "Drive Me" and involves 100 of Volvo's automated cars cruising around 50 kilometers of selected public roads in the automaker's hometown.
And we're not talking about quiet country lanes here. The cars are zipping around busy highways and congested commuter routes.
Needless to say, such an undertaking is quite a show of faith in Volvo's technology from multiple bodies. The Swedish government, City of Gothenburg, Swedish Transport Administration, Swedish Transport Agency (don't ask me what the difference is between the latter two!) were all involved in sanctioning the project, as well as Lindholmen Science Park.
It's part of a wider ambition to put Sweden and Volvo at the leading edge of driverless car technology, "as well as the Swedish government's vision of zero traffic fatalities," according to Volvo Cars' President and CEO, Håkan Samuelsson.
Volvo Technical Director, Erik Coelingh, tells Automotive World, "This public pilot will provide us with a valuable insight into the societal benefits of making autonomous vehicles a natural part of the traffic environment. Our smart vehicles are a key part of the solution, but a broad societal approach is vital. This unique cross-functional cooperation is the key to a successful implementation of self-driving vehicles."
As for the Drive Me trial itself, it puts Volvo's autonomous cars to the ultimate test – everyday driving conditions on real roads, with all the speed, braking, and lane-changing challenges that entails.
And so far, so good…
Flip the Autopilot Switch and Sit Back…
Volvo's autonomous cars include Steer Assist and adaptive cruise control – technology that allows the cars to perform crucial functions.
Coelingh says, "The test cars are now able to handle lane following, speed adaption and merging traffic all by themselves. This is an important step towards our aim that the final 'Drive Me' cars will be able to drive the whole test route in highly autonomous mode."
Take a look, as Coelingh shows off the Drive Me car in action…
Importantly, Coelingh notes that Volvo's Autopilot technology is designed to work with the driver, not completely for the driver. So drivers can relinquish and regain control of the car at any time.
In a nod to the road safety aspect, he says, "Our aim is for the car to be able to handle all possible traffic scenarios by itself, including leaving the traffic flow and finding a safe 'harbor' if the driver for any reason is unable to regain control."
In addition to the road safety aspect, research shows that autonomous driving can boost fuel consumption by up to 50%.
And in a major boost for folks who hate parking – the cars will also park for you…
Labelling the project a demonstration of "both our technological leadership and Sweden's dedication to pioneering the integration of self-driving vehicles," Coelingh says Volvo is aiming to have these cars commercially available by 2020.
Autonomous vehicles could be a truly life-changing innovation, in terms of safety, fuel-efficiency and revolutionizing public transportation if these cars are eventually used as taxis.
Indeed, The Guardian quotes an MIT study, which showed that a fleet of 300,000 shared autonomous cars could serve the entire six-million population of Singapore, with a maximum 15-minute waiting time at peak periods.
There's much work still to be done. Aside from making the technology flawless, driverless car policies and regulations would need to be put in place – both on the road and in terms of insurance liabilities.
What about you? Would you be comfortable getting behind the wheel of a self-driving car? What are your thoughts on cars that allow you to drive as normal, but also have the option of turning the driving over to the car if you want to? It could be invaluable for those long, tiring road trips.
Post your thoughts in the comments section below. We'd love to hear from you.
Ahead of the tape,
Martin Denholm
| | |
| --- | --- |
| | Martin Denholm boasts a wealth of experience in the financial publishing industry. Over the past 15 years, he's worked as an investment analyst, senior correspondent, and managing editor for many stock and options newsletters, e-letters and websites, covering a wide range of sectors, industries, and companies. Learn More >> |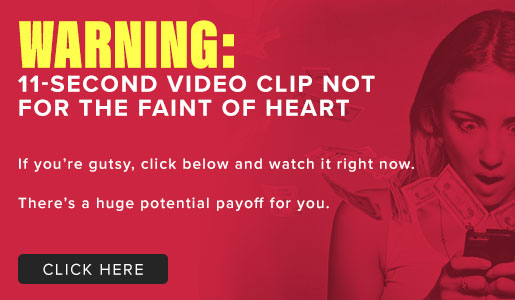 Comments (1)