Every year, the elite congregate at the White House Correspondents' dinner. People of all different backgrounds, from journalists and politicians, to Hollywood stars and business executives, come to enjoy the festivities. This year, more than 2,000 people packed the Washington Hilton's ballroom for the event.
This past Saturday night, Joel McHale, a well-known comedian, got the laughter started:
"It's a general thrill to be here in Washington, D.C. – the city that started the whole crack-smoking mayor craze."
But the real riot was Obama taking center stage during his somewhat of a presidential speech…
Obama Makes a Funny
He began his address by poking a little fun at his disastrous website rollout for his healthcare reform:
"Of course we rolled out healthcare.gov. That could have gone better. In 2008 my slogan was 'Yes, we can.' In 2013, my slogan was 'control-alt-delete.'"
As expected, he also took a few jabs at conservative opponents… but also talked about his collaboration and 'unity' with Republican Senator Ted Cruz – recounting their recent ban on Iran's proposed UN ambassador from entering the United States. President Obama continues:
"But I have not given up the idea of working with Congress. In fact, two weeks ago Senator Ted Cruz and I, we got a bill done together. And I've got to say, the signing ceremony was something special. (We've got a picture of it I think)."
That's nice and well that Obama can laugh at his own failures and that he can reminisce about his "Kumbaya" experience with Ted Cruz, but one fact remains.
Back to Serious Business
Healthcare.gov is a disaster, proving to be rotten fruit from the sick tree known as Obamacare.
The old adage, "Don't take yourself too seriously," has some truth, but not in this case, Obama. You see, the healthcare forum is anything but funny, because millions of American lives are at stake. Instead of being cost-effective, it's costly to the public. As our very own Floyd Brown, put it, "Most experts believe premium prices have tripled as a result of Obamacare."
What's more, the ever-broken website is costly to the government (i.e., you). It's a vicious cycle. What was introduced as a win/win scenario, proved to be a lose/lose for all. Obama has been spitting out lies left and right, and he doesn't even realize it himself. For this reason, 2014 has been dubbed "The Year of the Lie."
Americans are facing hard-pressing issues…
And the best Obama can do right now is chuckle and make light of the complete cluster you-know-what that leaves the American people stranded and in a bind. Well, it's a good thing Obama can laugh… because America, for one, is not.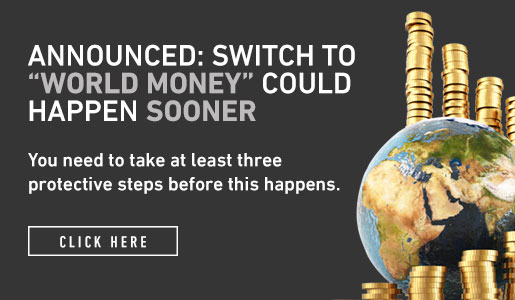 Comments (1)