With the recent pullback in the tech sector, this is your opportunity to scoop up strong industry leaders at insane bargains…
And one of the most compelling growth industries in the market today is data security.
Cyber attacks are increasing in regularity – and ferocity.
As Chief Political Analyst, Floyd Brown, mentioned in an interview on Friday, Target (TGT) and Neimen Marcus experienced massive data breaches last year. And recent reports show that cyber criminals were able to steal more than $300 million in Bitcoins from the now-defunct Mt. Gox Bitcoin exchange.
And these attacks result in severe collateral damage…
The attack on Niemen Marcus left 1.1 million customer credit cards vulnerable. Since then, 2,400 cards were used fraudulently… After the cyber barrage on Target, the company's CIO was forced to resign… And the Mt. Gox debacle nearly sent the entire Bitcoin market in a death spiral.
Indeed, with the costs of cyber attacks on the rise, it's absolutely vital that companies maintain strict cyber-security initiatives.
In other words, the market for cyber-security companies is only going to grow over the coming years.
Especially, considering the chilling statistic below…
Cyber Criminals Can Remain Invisible for Days
Traditional cyber-security products can scan a computer for viruses or protect against intrusions. But once a hacker has already found a way in, it's much more difficult for most programs to detect the invasion.
That means hackers often sneak around in a company's network for a while – completely unnoticed – before actually launching their attack.
Creepy, right?
They don't just hang around for a few hours, either. According to Mandiant's M-Trends report, in 2013, the median amount of time that attackers hung around in a victim's network before being discovered was 229 days.
Luckily, one company has found a way to not only protect against initial intrusions, but also detect when a cyber thief makes it past a network's defenses…
Preparing for a Major Share Price Explosion
If a hacker is snooping around on the network at any time, FireEye's (FEYE) defense technology will spot it immediately.
It scans a network for unusual traffic, such as the IP address from a printer moving credit card information to a hidden part of the network.
So with FireEye's software, companies can avoid the scenario described above.
Its advanced ability to spot malicious intrusions actually garnered some media attention recently, since FireEye was responsible for identifying the bug inside Microsoft's (MSFT) Internet Explorer web browser.
Now, the company's share price has been beaten down recently – with the stock dropping roughly 50% over the last few weeks.
What's the problem?
Well, expectations for the company have been very high. But with the recent pullback in the tech sector – and the fact that FireEye is a young company that's operating in the red – investors are selling off shares to reduce risk.
Rest assured, however, that's the only reason that the shares have fallen so drastically.
When FireEye reports earnings tomorrow, I expect shares to blast higher, once again.
Fundamentals are likely to improve this quarter, as the integration of FireEye and its subsidiary, Mandiant, promises to increase revenue – with the sales teams for both companies now cross-selling each firm's products.
Beyond growth, administrative costs will shrink as the two organizations combine – which will help improve profitability.
Bottom line: FireEye is the leader in a stable and growing industry. It benefits from a unique product, accelerating growth, improving profitability – along with a super-cheap share price.
I recommend that you act now before the earnings surprise hits tomorrow.
Good investing,
Tom Anderson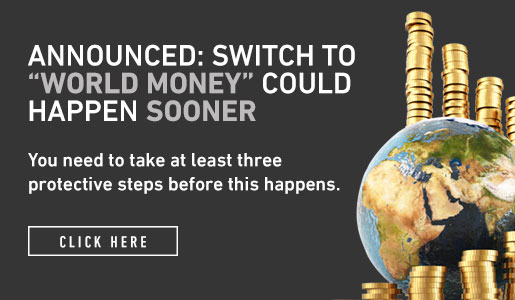 Comments (1)