While our main beat here is the various energy markets, we do occasionally dip into other commodity markets, too.
Especially ones that significantly impact Americans on a daily basis.
And here's one that Wall Street Daily Founder and Publisher, Robert Williams, highlighted recently – surging beef prices.
In February, for example, ground beef saw its biggest month-over-month rise in more than a decade. The price hit $3.55 a pound, up 56% from 2010. That's a record high, even when adjusted for inflation, according to the U.S. government.
If the current trend continues, backyard barbecues will be much more expensive this year.
However, while you may hear about this on the news, what you won't learn from those guys is how to combat this sharp inflation.
So I'll do it for them, looking at why prices are rising, and one move you can make today to offset it…
What's Behind the Jump in Beef Prices?
There's a potent trifecta of forces contributing to the rise in beef prices…
~ Drought: The extreme drought conditions in prime beef-producing states like Texas and California is the main culprit for higher prices. As Robert said in his piece, "beef prices could rise by 7% to 8% in 2014, and roughly the same amount in 2015. Ground beef may see especially steep price hikes, 10% to 15% this year alone."
~ Declining Cattle Herd: The number of cattle in the United States has shrunk to 87.7 million. That's the lowest level since 1951 when the U.S. population was just 154 million – about half what it is today. Factor in high grain prices (again weather-related) to the lack of water, and you have the recipe for ranchers sending their animals to slaughter early and reducing herd sizes.
~ Increasing Demand: At the same time as the weather and cattle size take their toll on the beef industry, beef demand is rising. In 2013, U.S. beef exports totaled more than $6 billion. In fact, it was the first time in over a decade that beef was the most valuable U.S. meat export. It came as demand continued to grow in places like Asia. Between 2003 and 2013, demand for U.S. beef from China alone soared by 350%.
Add it all up, and you have the recipe for beef price inflation not seen in decades. And the beef industry dynamics aren't expected to change anytime soon.
Drought conditions are persisting, keeping pressure on cattle herders, and exports are running at their fastest pace since 2003.
With chronically small herd sizes, expect beef prices to remain near record highs for at least this year, and possibly next year, too. It takes a calf more than two years to gain enough weight before going to slaughter. So U.S. herds can't be replenished quickly.
But with high prices set to stay, you don't have to just grin and bear it at the grocery store…
Beefy Investment
There's an exchange-traded note (ETN) that provides exposure to cattle futures – and therefore allows investors to benefit from any price increase.
It's the Dow Jones-UBS Livestock Subindex Total Return ETN (COW), which tracks an index of two livestock commodities futures contracts – live cattle (60%) and lean hogs (40%).
And lest you think the lean hogs allocation dilutes the investment, consider that hog prices have also risen, due to the PED disease affecting piglets.
So you get two-for-one food inflation action with this ETN.
And "the chase" continues,
Tim Maverick
Tim Maverick boasts decades of experience in the investment world. He spent 20 years at a major brokerage firm - as a trading supervisor and broker working directly with clients.
Learn More >>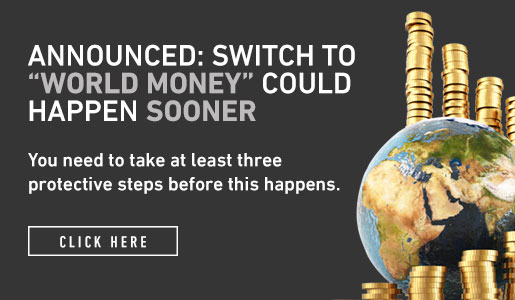 Comments (1)