What silent assassin is responsible for one in every eight deaths in the world?
Hint: It kills roughly seven million people per year.
In fact, depending on where you live, it might be killing you this very moment.
The answer isn't hippos.
They only kill 2,900 people each year.
The answer isn't falling out of bed.
That only kills 450 people each year.
The answer isn't icicles.
They only kill 100 people per year.
And the answer definitely isn't vending machines.
Vending machines only kill 13 people annually.
The correct answer is pollution!
Well, Dutch designer, Daan Roosegaarde, is sick of pollution. That is, he's sick of it killing more people than jellyfish every year (200 deaths).
Just how sick of pollution is Mr. Roosegaarde?
Enough to develop the world's largest electronic vacuum cleaner.
It's a machine that, quite literally, sucks pollution directly out of the air.
Such a machine could save millions of lives each year.
The technology is more elementary than you might imagine.
Copper coils are buried underground, which generate an electromagnetic field. The field then attracts smog particles, leaving behind clean, breathable air.
A prototype is ready to be tested in Beijing next year. (Talk about the ultimate test!)
The video below shows exactly how this vacuum cleaner sucks pollution out of the air, but… believe it or not, that's not the most interesting storyline.
What's even more interesting is what happens when it's time to empty the filter.
Click the video below to see what I mean…
Onward and Upward,
Robert Williams
Founder, Wall Street Daily
| | |
| --- | --- |
| | In addition to once being a full-time trader of equities and equity derivatives, Robert has also served as the lead financial analyst for a Forbes top-50 private corporation and as an analyst for an institution whose endowment is among the largest in the world. Learn More >> |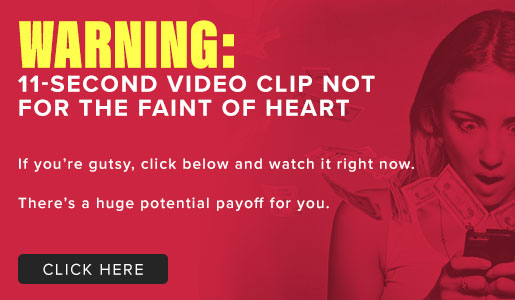 Comments (1)