You know the drill…
Whenever you go to the doctor, out comes the inflatable blood pressure cuff, it's strapped to your arm, and the nurse blasts away until the device can read your vitals.
It's been an effective blood pressure-monitoring tool for many years now. But in this day and age, I can't help think that it's slightly cumbersome, too.
A team of South Korean researchers agrees.
They've developed a more modern-age alternative, rooted in one of the world's fastest-growing technologies…
A New Kind of Wearable Patch
If you thought wearable medical patches were just to help quit smoking… think again.
At Seoul National University's Department of Biomedical Engineering, Professor Kim Hee-chan is leading research into a new wearable patch that measures blood pressure.
How does it work? Simple…
Users wear the patch by the heart. The sensors within the patch then pick up the heartbeat and electrical impulses. Like other wearable health and fitness devices, the data is then sent in real time to a computer software program, where it's recorded and interpreted.
The beauty, of course, is that a user's blood pressure is monitored continuously, rather than only getting a reading whenever you go to the doctor.
And given that high blood pressure is a leading cause of both heart attacks and strokes, it has the potential to be a real lifesaver. Kim-Hee-chan says, "For better treatment of hypertension, consistent measuring and management are essential. Patients can easily use the sensor comfortably, so it reliably measures patient's blood pressure changes for 24 hours."
In doing so, it gives wearers a more up-to-date reading of their blood pressure, allowing them to spot warning signs and receive treatment much earlier. This could also significantly cut the healthcare costs associated with illnesses from high blood pressure.
The patch is the latest in a string of new blood-based testing devices currently in development…
The 21st Century Blood Test
Last year, for example, we told you about how doctors at Sharp Laboratories in England are working on a mobile blood test.
And unlike traditional blood tests, which require going to a clinic, getting blood drawn, and then waiting a few days for results, this one means a test can be conducted anywhere – and the results on a variety of illnesses and infections are known within minutes.
And just last week, we brought you news that doctors in Spain are ditching the traditional needle-and-syringe blood test in favor of a system that uses microchips in five areas of the body to check vital signs.
And like the Sharp system, it renders results on factors like enzyme and hormone levels in just a few minutes.
Welcome to 21st century checkups… no clumsy arm cuffs or unpleasant needles required.
Ahead of the tape,
Martin Denholm
| | |
| --- | --- |
| | Martin Denholm boasts a wealth of experience in the financial publishing industry. Over the past 15 years, he's worked as an investment analyst, senior correspondent, and managing editor for many stock and options newsletters, e-letters and websites, covering a wide range of sectors, industries, and companies. Learn More >> |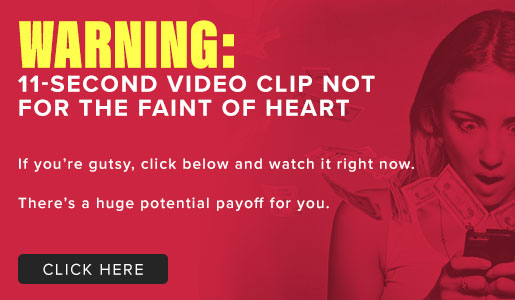 Comments (2)