I don't believe in the devil, but then again…
Every time I have the misfortune of speaking to a Comcast "customer service" agent, it forces me to reconsider.
My latest encounter concerned an "internal audit" that Comcast (CMCSA) said it recently performed on my account.
During its "audit," Comcast discovered that I was receiving "too many channels."
Not to worry, I was told…
Comcast apologized for its error, and then told me I could keep the channels by simply paying more money.
Gee, thanks!
It turns out that Wall Street Daily's Editor-in-Chief was on the bad side of the very same "audit." As were plenty of other folks around the country.
(Unsurprisingly, The Consumerist just awarded Comcast its "Worst Company in America" award.)
What just happened is symptomatic of a bigger problem. That is, an industry behemoth having too much leverage over its customers.
It flies in the face of free-market capitalism, right?
Well, an upstart company called Aereo could bring the entire cable industry to its knees.
Aereo has been intercepting TV broadcast signals and sending them to the public for only $8 per month.
The company is being sued by the cable industry, with a Supreme Court decision expected in June.
Along with the ruling comes a classic low-risk/high-reward investment opportunity.
You might consider buying a few Comcast 2014 $52.50 put options, since the cost is so nominal. Those puts would pay off big if the Supreme Court rules in Aereo's favor.
Capitol Hill Daily's Editor-in-Chief, Christopher Eutaw, is closer to this storyline than anyone else.
Interested in cutting your cable provider out of the equation? As Chris reveals, you won't believe what Aereo is doing!
Onward and Upward,
Robert Williams,
Founder, Wall Street Daily
Transcript:
Robert Williams: Hi there, Robert Williams here, Founder of Wall Street Daily. I have in the studio with me Christopher Eutaw of Capital Hill Daily. Christopher just broke a fascinating story on what's happening in the cable industry recently, and I wanted to get his take on it. Chris, get us up to speed on what's happening right now and why this is important for our readers to understand.
Christopher Eutaw: Okay. There's a case in the Supreme Court right now between a company called Aereo Inc. – that uses antennas to stream over-the-air television to users – and they're being sued by the four major networks: ABC, NBC, Fox, and CBS.
RW: Okay. Well tell us what exactly does this company Aereo do, Chris?
CE: They're using small antenna farms to rebroadcast over-the-air television from the major networks. Users pay a subscription fee to get shows streamed to their devices.
RW: Okay. So if I understand you correctly, you don't need the cable company if you have an account with Aereo, Chris – is that right? And how much does this monthly access cost?
CE: That's correct. For $8 a month Aereo will broadcast all network television to you, streaming over any device.
RW: Does this include channels like HBO and Showtime? What channels are we talking about that you can access for $8 a month with this company, Aereo?
CE: It does not include things like HBO, Showtime, ESPN. But it does include anything that would be on ABC, NBC, Fox, CBS, or PBS.
RW: Do you need an antenna or cable box or anything like that? Do they have satellites? What are they doing?
CE: You don't need any equipment. Aereo promotes itself as an equipment rental company, essentially. They use their own satellite forums to capture over-the-air television and stream it to you.
RW: Okay. Now they're being sued by Comcast or the cable industry as a whole?
CE: By a conglomerate of the cable networks as a whole.
RW: Chris, sounds like a classic David and Goliath. This has gone all the way to the Supreme Court, correct?
CE: That's correct. Aereo won a ruling at a lower court level, and it's now in the Supreme Court. And they heard arguments on Tuesday.
RW: Chris, what would it mean if the cable industry were to lose this Supreme Court judgment?
CE: It would be a significant blow to the cable industry. The networks would lose perhaps billions of dollars in revenue from rebroadcasting fees, which other services have to pay them in order to rebroadcast their programming. But Aereo essentially skirted around the law that forces them to pay rebroadcasting fees.
RW: Okay. So there may be a short-term trading opportunity ahead of this Supreme Court judgment, Chris? What's the timeframe? When are we expecting a decision by the Supreme Courts, and I'm just gonna cut right to it, which way do you think this is gonna fall, 'cause it sounds pretty big?
CE: Yeah, well the Supreme Court decision's coming in June, perhaps in early June. And at this point it's hard to tell which way it's gonna fall. The two sides are very closely contested. But if the networks were to lose this case, it would be a huge blow to revenue for them. Comcast in particular would take a blow as both a proprietor and the owner of NBC, so they could look to take a big hit if the networks lost this case.
RW: And what's the timeframe on the decision?
CE: It's early June 2014.
RW: Chris, you're probably closer to this story than anybody. I want to just kind of pin you down on this. Are we talking 50/50? What are the odds that Aereo can win this case?
CE: Well you know normally in this situation the big guy is gonna win this case, and that would be the networks. However, Aereo is in kind of a unique position. In the way they've interpreted the copyright law, that would make it so that an Aereo win would not be shocking at all. I'd say 50/50 right now.
RW: There you go. You just heard it from Christopher Eutaw of Capitol Hill Daily. Chris is closer to this story than I think anyone else. If any additional information comes to light ahead of this critical Supreme Court decision, you'll hear about it first here at Wall Street Daily. I'm Robert Williams.
| | |
| --- | --- |
| | In addition to once being a full-time trader of equities and equity derivatives, Robert has also served as the lead financial analyst for a Forbes top-50 private corporation and as an analyst for an institution whose endowment is among the largest in the world. Learn More >> |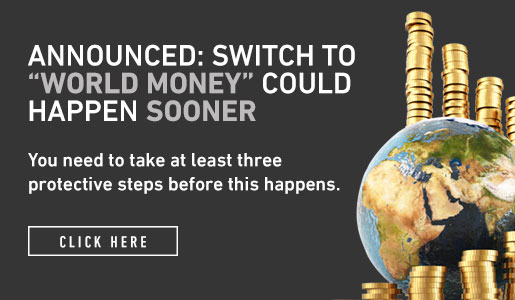 Comments (8)