Airports in Colorado are facing a perplexing challenge.
That is, how to stop passengers from boarding airplanes with marijuana in their possession.
It's the offshoot of the state's decision to legalize marijuana for recreational use, which went into effect on January 1, 2014.
Despite Colorado's incredibly liberal stance on marijuana, federal aviation regulations still reign supreme. And it's illegal to operate a civil aircraft with known marijuana on board.
Anyone pinched for flying with cannabis faces up to a $2,500 fine or jail time.
The state's largest airport, Denver International, has a zero-tolerance pot policy.
Hence the challenge…
What's a passenger with a stash in their pocket supposed to do?
Dumping the weed in a trash can is a really bad idea. Because that would simply encourage other stoners to dig through the garbage.
So the answer is "amnesty boxes."
Such boxes are a last opportunity to ditch your weed before boarding.
For me, this storyline was a signal to address the viability of marijuana as an investment.
So I asked bestselling author, Karim Rahemtulla, to issue a full report.
As it turns out, although this niche market has profound barriers to entry, Karim found a direct route just north of the border.
~ Robert Williams, Founder, Wall Street Daily


From the desk of Karim Rahemtulla…
The marijuana industry in the United States is picking up steam – with new laws allowing the use of pot for everything from medicine to recreation.
Wall Street has taken note, and marijuana stocks are popping up like buds in a well-run greenhouse.
But not all companies are going to succeed. And the volatility we're seeing in the industry could be just the beginning.
Here's why…
Marijuana's Unstoppable Momentum
Currently, 21 states allow the use of marijuana for medicinal purposes. By 2016, more than 106 million Americans will reside in states where it's legal for either medicinal or general use.
The market for legal marijuana is expected to top $10 billion by the end of this decade. And states are enjoying a new windfall in tax revenue.
Colorado, for instance, could reap in excess of $100 million in taxes in the first full year of its legalization program.
So marijuana certainly isn't going away anytime soon…
After all, cold, hard cash and politicians (who love to spend it) are a combination that has yet to be defeated in this – or any other – country.
But what does that mean for you, the investor? Well, there's a huge opportunity… to lose money!
Look North to Avoid Pitfalls in the Industry
Marijuana growers face a huge barrier to success in the United States…
That is, the disparity of laws that govern their crop.
Laws can change from state to state – and even from county to county. There's no federal law requiring states to offer equal guarantees to either user or seller.
In fact, the federal laws still consider pot to be an illegal substance.
So with the patchwork of laws throughout the country – along with the massive penalties that the Feds could impose if they maintain and enforce the current law on the books – investing in marijuana stocks could end up being a crapshoot.
Hence the volatility in the sector.
So how do you invest in the growing marijuana market while avoiding any potential pitfalls? Easy…
Invest in marijuana stocks in places where the laws are more transparent and uniform. And the best place to start is just north of the border.
The Canadian federal government and provincial governments are aligned in their laws across the country.
As a result, after years of begging for funds, companies in the sector are now turning investors away.
One such company is a pure-play on weed. It's using Israeli technology to grow marijuana on a farm in British Columbia. And it sports the Royal Bank of Canada as its banker and Deloitte LLP as its auditor. The company is Tweed (TWD.V), the first marijuana company listed on the Toronto Stock Exchange's Venture Exchange.
Bottom line: If you're looking to diversify your "agricultural and commodity" holdings, it might pay to look to our friends in Canada for a straightforward entry into the sector. Risking too much locally may cause your investment dollars to go up in smoke one day.
Ahead of the tape,
Karim Rahemtulla
| | |
| --- | --- |
| | In addition to once being a full-time trader of equities and equity derivatives, Robert has also served as the lead financial analyst for a Forbes top-50 private corporation and as an analyst for an institution whose endowment is among the largest in the world. Learn More >> |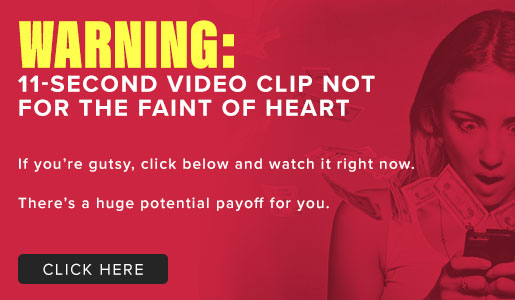 Comments (1)