Like living things, companies experience different phases of life: birth, growth, maturity – and even death.
In fact, we can think of companies as oak trees in various stages of development.
Companies with small market capitalizations are like saplings. They're past the sprout stage and are growing quickly, but are still vulnerable to adverse conditions.
Indeed, small-cap stocks tend to be more volatile. Their businesses are more sensitive to changes in their competitive environments, as well as fluctuations in the broader economy.
The S&P 600 Small-Cap Index has a median constituent market cap of just $1.1 billion, yet the median five-year revenue growth is 27.7% (total percentage change from 2008 to 2013).
The S&P 500 Index, on the other hand, has a median market cap of $17.1 billion and median five-year revenue growth of 19.0%.
Unsurprisingly, large caps tend to have slower revenue growth. They're often geographically diversified and pay higher dividends, on average. So large caps are the mature oaks… established and stable.
But how do these differences affect long-term performance?
Slow and Steady Doesn't Always Win…
True to form, the S&P 600 has reached for the sky, with an 11.3% annualized total return over the past 20 years.
This has outpaced the 9.5% return for the more-mature S&P 500 over the same time period.
The long-term small-cap outperformance over large caps is well documented and is at least partly explained by their higher volatility.
What's more, small caps really shine when risk appetite in the market is high – which has tended to be the case for the better part of the last few years.
Risk-seeking investors love the high betas and high earnings growth associated with these stocks. And as speculators pile in – chasing small caps higher – valuations become inflated.
In fact, small caps have rarely been as expensive relative to large caps as they are right now.
According to the Leuthold Group, an investment research and asset management firm, the small-cap price-to-earnings ratio (based on trailing operating earnings) is 23% greater than that of the largest U.S. companies.
That premium is the second-highest since the firm began tracking these valuation metrics in 1983.
Of course, not all small caps are expensive. But we should avoid a high concentration of small caps in our portfolios until we're in a bear market.
But what do you do until a bear market arrives?
It's simple… Don't forget about mid caps.
The Shocking Truth About Mid Caps
The often-forgotten S&P 400 Mid-Cap Index has a median market cap of $3.7 billion and a median five-year revenue growth of 22.5%.
So these numbers fall somewhere in between those of the large- and small-cap indices, which isn't surprising.
What is shocking, however, is that mid caps have outperformed even the speedy small caps over the long term.
Take a look…
As you can see, the mid caps have actually produced better total returns than both their smaller and larger brethren.
It actually does make sense, considering the fact that mid-cap companies have the best of both worlds. That is, they've attained a higher level of stability – whether it be through increased financial resources, the development of a competitive advantage, or more consistent earnings. But they're also still likely in their high-growth phase.
Ideally, a mid cap you invest in today will turn into a large cap over the long term, as long as the company continues to execute well.
Now, I'd be lying if I said that mid caps – as a whole – aren't relatively expensive, too.
That's why we have to be selective.
There are mid caps that not only sport reasonable valuations – but high revenue growth and dividend growth, as well.
In other words, they're saplings that are poised to grow into giant oaks. And I'll profile a few of them on Thursday.
Stay tuned!
Safe (and high-yield) investing,
Alan Gula, CFA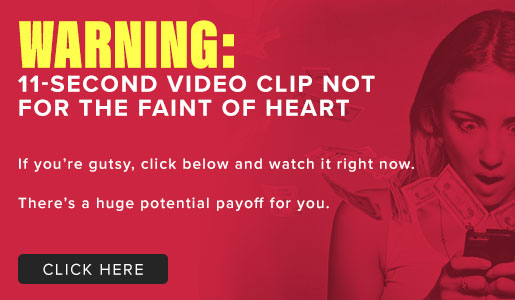 Comments (1)