Nothing underscores the shift toward abundance in the U.S. energy market like the latest developments in liquefied natural gas (LNG).
In fact, I'm currently tracking three signs that a massive LNG eruption is about to occur right here in America.
LNG Eruption Signal #1: The only operational LNG terminal in the United States is in Nikiski, Alaska. But its operator, ConocoPhillips (COP), stopped shipping LNG from the terminal two years ago.
However, at the request of the Alaskan Government, it's now ready to resume operations, marking the official beginning of the LNG eruption.
Of course, it can only ship to countries with which the United States has a Free Trade Agreement. But that shouldn't be a problem since the biggest customer is Japan.
The gas is coming out of the Cook Inlet, the body of water that sits at the foot of Anchorage. COP has received approval to ship 40 billion cubic feet (bcf) of liquefied gas over the next two years, creating a boom for the local industry in the Cook Inlet – along with the Kenai Peninsula where the plant is located.
LNG Eruption Signal #2: British Petroleum (BP), Exxon (XOM) and ConocoPhillips are trying to form a consortium to build a natural gas pipeline from Alaska's North Slope to Kenai. It will connect to another pipeline coming from Alberta, and maybe even British Columbia.
The total cost is a staggering $45 to $65 billion, and they will export primarily to Asia.
In order to be throwing those kinds of numbers around – and land acquisition work is already under way, according to my sources – these companies have to be very certain that the volume of gas in the North Slope is worth their time and effort.
Couple this development with a state government that's pro-business, and you have a huge opportunity for many players to make money from this venture.
LNG Eruption Signal #3: Cheniere (LNG) is expected to open the next U.S. LNG facility in Sabine Pass, Louisiana. That terminal should come on line in 2015.
Basic Math Uncovers An Insane Profit Opportunity
The reason companies are clamoring to get a piece of the LNG action in the United States is simple…
Profit margins are insanely high when selling LNG to countries in Asia!
Consider that companies are currently paying over $15 per thousand cubic feet (mcf) for landed LNG in places like Japan, Korea and China.
By comparison, the price for landed LNG in Louisiana is around $4.50.
Granted, prices in Alaska will likely be 25% to 30% higher because of the higher operating costs. But either way, when you can make $7 to $8 more in profit per mcf by exporting gas versus selling it domestically, it's no wonder that companies are chomping at the bit to produce LNG on U.S. soil.
The only thing standing in the way? Federal Department of Energy regulations. But they're being softened daily, as even the least business-savvy politician will hopefully understand the obvious economic potential.
And "the chase" continues,
Karim Rahemtulla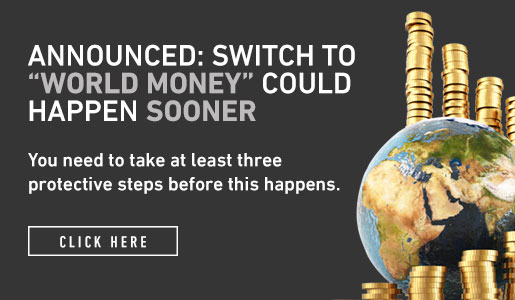 Comments (1)