The anti-Rand Paul campaign is heating up among major GOP donors.
You see, Rand Paul's intention to run for president in 2016 has become abundantly clear. Meanwhile, he's established a growing following, especially among young, libertarian voters… and that doesn't sit well with many of the party's wealthiest supporters.
As Floyd Brown put it earlier this month when talking about the GOP establishment, "Their arrogance in dealing with social conservatives, libertarians and the Tea Party underscores the continued rejection of the 'big tent philosophy' they allegedly promote."
A Seriously Divisive Figure
One of the biggest issues for establishment Republicans is Paul's less aggressive foreign policy. Much like his father, Ron Paul, Rand often waxes noninterventionist, and that aggravates many members of the GOP.
Most recently, Paul refused to commit to a policy of nuclear containment in Iran, which went over like a lead balloon with neoconservative politicians and pundits alike. Rich Lowry, for instance, wrote in the National Review that Paul's foreign policy instincts "sometimes seem more appropriate to a dorm-room bull session than the Situation Room."
Meanwhile, nearly everyone at the Republican Jewish Coalition (RJC) meeting, held in Las Vegas at the end of March, made it crystal clear that they'll do whatever it takes to stymie Rand Paul.
Even though the Kentucky senator wasn't in attendance, speakers continually referenced his foreign policy as a "rising tide of isolationism" that needed to be dealt with, while referring to America's need to "be engaged" around the world. From Jeb Bush to Chris Christie, barely anyone took the podium without bashing Rand Paul and his policies.
Meanwhile, wealthy donors were equally vocal about their opposition, though most spoke off the record. As Time reported after the event, several attendees suggested that billionaire casino mogul, Sheldon Adelson, is likely to spend vast sums of money against Rand Paul. To put that in perspective, Adelson spent over $100 million in support of Newt Gingrich and Mitt Romney in 2012.
Sadly, until it stops, this sort of political infighting is going to continue to harm the Republican Party.
As Floyd wrote on April 2, "The Republican elite are skilled at snatching defeat from the jaws of victory." The 2016 election should, by all means, be a very winnable election, but the hostile and exclusive mindset of many of the GOP's biggest supporters is an anchor holding the party down.
Just look at what Wall Street Journal columnist, Bret Stephens, wrote recently. "Maybe what the GOP needs is another humbling landslide defeat," he quipped.
Admittedly, Stephens' op-ed was also castigating Paul… but that makes it all the more ironic that it could be the Rand Paul opposition, not the Rand Paul supporters, who end up costing Republicans the 2016 election.
In Pursuit of the Truth,
Christopher Eutaw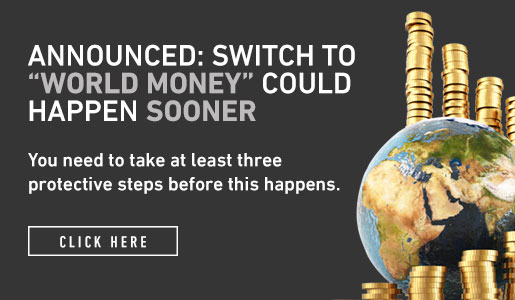 Comments (12)