On April 2, the second shooting in the last five years took place at Fort Hood, the U.S. army base in Killeen, Texas.
Since then, a debate has raged over how to prevent future military base shootings. And recently, former Arkansas Governor Mike Huckabee – who you read about yesterday – put his hat in the ring.
He didn't pull any punches in his assessment of the situation, either.
Huckabee stated unequivocally that, to prevent future military base shootings, we must do away with the law that bans military personnel from carrying sidearms. He even posted on his Facebook wall that "military base shootings could be halted for good with the stroke of Obama's pen."
He placed the blame for the recent shootings squarely on what he refers to as Bill Clinton's 1993 order that "turned our bases into 'gun-free zones,' or as I call them, sitting duck zones."
Finally, the FOX News host also posed an important question: "Is anyone better trained to carry a weapon than the U.S. military?"
Armed… But Maybe Not Dangerous
According to the U.S. Army Training Support Center, active-duty soldiers are required to qualify with their assigned weapons every six months, and National Guard and Reserve soldiers qualify every 12 months.
Not surprisingly, many veterans, including some victims of past military base shootings, feel strongly about their training.
Take retired Staff Sgt. Alonzo Lunsford, who was shot seven times at Fort Hood by Nidal Hasan in 2009. "After all the training I went through," said Lunsford, "all I had to fight with was my hands. If I had something to even the playing field, Maj. Hasan would not be here today."
Lunsford added that a potential shooter "might hit one [person], but you won't be able to shoot up the whole place."
Rep. Mike McCaul, of Texas, added, "I personally think, if you're trained for combat, you ought to be able to carry a weapon."
A pretty sensible outlook, right? But as you might imagine, not everybody agrees.
Surprisingly, one of the primary arguments against arming soldiers on base is, in fact, inexperience.
You see, some troops are in units that aren't assigned an individual weapon and are, therefore, exempt from weapons qualifications rules. Opponents say that arming soldiers who are in administrative or technical roles – but don't have any weapons expertise – could worsen the problem, rather than fixing it.
Consider these numbers: Fort Hood has more than 40,000 active troops. However, only about 17% of all Army soldiers are in combat-related jobs. The experience gap, some opponents say, could be disastrous.
Another argument is that, despite the tragedies at Ford Hood and the Washington Navy Yard, military base shootings are, in fact, a rarity. Overreacting isn't the right call, some say. As retired Col. Joe Collins put it, "This is not a huge problem in the U.S. military."
That's an unpopular opinion, especially after the second Fort Hood shooting in five years. But with an issue such as this one, there will always be two sides to the coin.
So what do you think? Tell us on our Facebook page. Would you allow service members to carry concealed weapons while on base in order to deter or stop another shooter? Or would more guns – possibly in untrained hands – just worsen the problem?
In Pursuit of the Truth,
Christopher Eutaw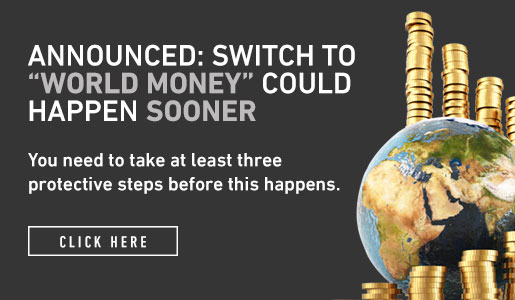 Comments (5)