For the first time since 1979, doctor billing data from the Medicare program is now available to the public… and some of the numbers that have been revealed are truly shocking.
A tiny portion of Medicare physicians – just 1% of the 825,000 doctors whose data appears in the analysis – collected nearly $11 billion in 2012. The highest-paid doctor, an ophthalmologist from Florida named Salomon Melgen, made an astounding $21 million that year.
On top of that, Melgen was one of 344 doctors who made at least $3 million, which is the threshold used by the Department of Health and Human Services for automatic audits.
What's even scarier for Medicare patients is that one-third of those 344 doctors are ophthalmologists, and another 10% are radiation oncologists – two specialties that were singled out last year by the inspector general for receiving outsized Medicare payments.
The numbers go on and on, and they paint a dark picture of potential fraud and unchecked greed.
Thankfully there's good news, too. You see, with so much new data available to the public, big changes could be on the horizon for Medicare – and there could be significant benefits for consumers.
A Change for the Better
First and foremost, these revelations are a crucial turning point for taxpayers. As the ones funding the Medicare program, we deserve to know all of this information. And that's exactly why billing transparency is being hailed as a win by insurers, employers, consumer groups and the media.
On top of that, the data could lead to industry-wide changes.
For starters, researchers believe that it'll help detect Medicare fraud and lead to a crackdown on physicians who overtreat patients, perform far more procedures than their peers and refer patients to facilities in which they have an ownership stake.
But that's really just the beginning. As Kelly Kennedy reports in USA Today, researchers could also use the data to compare spending in different parts of the country, identify the areas where care is lacking and improve the quality of treatment there.
Mining the data could also make tough decisions, like choosing a specialist, easier. Before having a procedure, it's now theoretically possible to see how many similar procedures your physician has performed in the last year – potentially helping you avoid an inexperienced doctor.
And if we take that a step further, it may now be possible to create doctor ratings – a ranking system based on number of procedures performed, patient feedback and the opinion of other physicians in the field, which would be driven by hard data. Such a system would greatly increase a patient's ability to find the most-skilled doctor in his or her community.
Not surprisingly, the only group opposed is the American Medical Association (AMA), which has long opposed the public release of the billing database. In fact, it was the AMA that secured the 1979 federal injunction that prohibited the release of Medicare information to the public in the first place.
Luckily, The Wall Street Journal (and its parent company, Dow Jones & Co.) flexed some muscle and got involved in a lawsuit to overturn the injunction. It was vacated last year, and the results of the so-called "data dump" are now being widely publicized – which is a big win for transparency.
Here's to hoping that it'll bring about meaningful and beneficial change in the Medicare program.
In Pursuit of the Truth,
Christopher Eutaw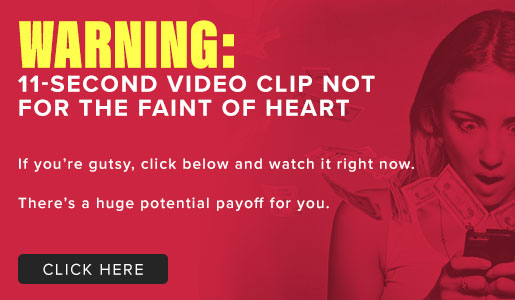 Comments (6)