Michael Lewis' new book, Flash Boys, has caused quite a stir.
Having now read it, it's quite clear to me that a significant number of critics didn't even bother to open the book.
Flash Boys helps shed light on the high-frequency trading (HFT) world, which involves transactions that take place in fractions of a second, made possible by computer algorithms and high-speed fiber-optic cable connections (or physical proximity to the stock exchange's computers).
Lewis explains how HFT firms are using their advantages – raw speed and an adept ability to navigate an increasingly fragmented market – to essentially "front-run" large stock orders.
For example, HFT firms might try to identify the intention of a large institution to buy a stock, before the entire order has been executed. Once they glean this information, the HFT firms buy the stock and then sell it back to the natural buyer at a higher price, all within milliseconds.
By some estimates, HFT is involved in around 50% of U.S. stock market volume.
Granted, not all HFT is predatory. And even the most nefarious actions aren't necessarily illegal, because of arcane securities rules and regulations.
The truth is, all investors – both large and small – are being taken advantage of in some way. But this has always been the case…
The human traders on the floor of the New York Stock Exchange (NYSE), known as specialists, were front-running investors, as well. In 2004, the largest NYSE trading firms agreed to pay over $240 million in fines to settle charges that they were skimming profits.
Those human traders have largely been replaced by computer algorithms. Now HFT algorithms are the ones front-running us.
Ultimately, this is never going to change. We're always going to be one-upped by someone – or something.
In a sense, the stock market is rigged.
But this doesn't mean we should avoid the stock market altogether. Especially when we possess two key advantages of our own…
Advantage #1: Time Isn't Always Your Enemy
We can't compete with the computers in millisecond timeframes, so don't even try.
Instead, use time to your advantage by focusing on longer-term investments.
Time lets you benefit from diversification, which has been called the only "free lunch" in finance due to its ability to both increase returns and lower risk at the same time.
Time also lets you employ dividend growth strategies that have a meaningful edge but take longer to outperform.
Focusing on longer-term investments means you don't need to time your purchase perfectly, either.
Advantage #2: Slowly Front-Running Emotions
You can do some front-running of your own by honing in on the emotions of others…
That is, anticipating what will become hot – not what's already popular.
For instance, if everyone loves social media or biotechnology stocks, then buy defensive utilities. Sentiment will eventually change and everyone will seek safety once again.
If foreign stocks are unpopular, then make sure your portfolio has a lot of exposure to foreign stocks. Not only will it provide better diversification, but you'll be ahead of the pack.
Basically, as long as humans are involved in the financial markets, then fear and greed will create opportunities for investors who have a plan.
Computer algorithms and HFT have drastically changed the markets, but human psychology will always play an important role.
Bottom line: The market rewards those who have a plan and are disciplined enough to follow that plan. The market also punishes those who let emotions control their investment decisions.
Now, for anyone who wants to learn more about the inner workings of the stock market and how it has evolved (and become dysfunctional), Flash Boys is a must read.
While reading, keep in mind that it's still cheaper than ever for us to buy and sell stocks, despite the fact that HFT predators negate a small portion of the cost benefits provided by electronic trading.
After learning about the advantages HFT firms have, think about how you're going to capitalize on your advantages as an individual investor.
Your families are counting on you to utilize your edges and make wise investment decisions. And as always, we'll be here to help.
Safe (and high-yield) investing,
Alan Gula, CFA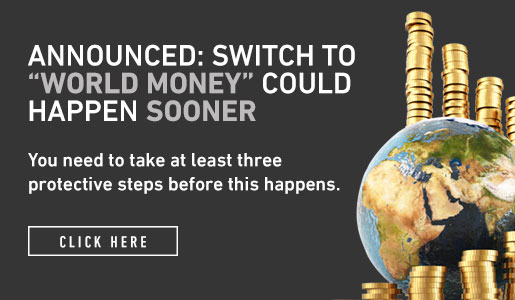 Comments (2)