Marty Biancuzzo is fast-becoming the most connected analyst in the technology world. I urge you to use today's article as proof. In the coming days, he'll be revealing his "secret sauce" for scoring mega profits in this hyper-competitive industry. I strongly advise keeping an eye on your inbox. –Robert Williams, Publisher
They say diamonds are a girl's best friend.
Well, they're wrong. It's sapphire.
However, I'm not talking about traditional jewelry store sapphire. I'm referring to synthetic, man-made sapphire.
Like diamond, it boasts some compelling properties, in that it's extremely strong (virtually unbreakable, in fact) and scratch-resistant.
That makes it perfect for the myriad of touchscreens in mobile devices and many other industries. As I wrote here in February, the market for synthetic sapphire is expected to double to $35 billion by 2018.
And it's perfect for companies at the forefront of the trend – like the leading manufacturer of synthetic sapphire, GT Advanced Technologies (GTAT)…
Up 81%… And Counting
When I first profiled GT Advanced in November 2013, shares were trundling along around $9.80.
At the time, there weren't many analysts covering the sapphire market, or GT.
But they were in February, when the stock jumped 20% on news of its huge sapphire contract with Apple (AAPL).
As I write, GTAT shares are $17.80 – up 81% since my November report.
Now, with a gain like that, you might think you've missed the boat.
But you haven't. In fact, this price will look like an extreme low in the next few years.
You see, when news of GT's deal with Apple broke, the same analysts who'd paid zero attention to the sapphire industry, or GT, doubted the strength of the contract and said GT shares were overvalued.
They're wrong.
In fact, not only is GTAT not overvalued, it hasn't even broken out yet! But it will…
Apple Wants Sapphire… Badly
Records filed with the U.S. International Trade Administration show that Apple and GT are already expanding their sapphire-production operation at the Mesa, Arizona facility.
This is the world's only sapphire production factory that will run 24/7. And it will crank out even more sapphire than first thought.
Previous records indicated that the number of sapphire furnaces at Mesa would be capped at roughly 950 units. But now, the facility will have 1,700 furnaces. This is to boost sapphire yields for an "unknown component" that Apple plans to incorporate into its product pipeline, including new devices like an iWatch.
Want proof?
Well, look no further than the patent that Apple filed this week called "Continuous Sapphire Growth." Along with its March 20 filing – "Heat Exchangers in Sapphire Processing" – the inventions offer a much more efficient and cost-effective way of creating sapphire.
The Mesa facility's heating system will now harness and store geothermal energy before converting it to heat and sending it to furnaces. So those furnaces will now be able to take a larger amount of sapphire and cook it continuously.
That higher heat efficiency also produces less waste. So the round-the-clock operation will produce more sapphire at a lower cost.
Keep in mind that the only reason why sapphire doesn't cover every screen in the world is because production costs are too high. So this is a huge development.
The result? Apple's screens will receive the most protective coating in the world at a more consumer-friendly cost.
And soon. Most likely this year.
GT's current 2014 guidance calls for revenue between $600 million and $800 million.
Of that revenue, 80% of it will be from its fast-growing sapphire segment.
That's a lot. But don't make the same mistake as many investors do, in thinking that GT is just a one-trick pony. Far from it. The company has other lucrative revenue streams outside of that deal – like its increasingly successful solar business.
Bottom line: GT has an extremely bright future – and is one of the best stocks to own anywhere in the market.
Your eyes in the Pipeline,
Marty Biancuzzo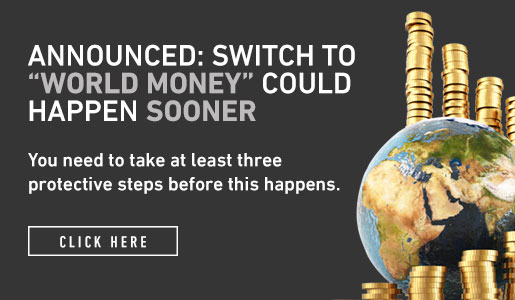 Comments (1)