On Wednesday, the U.S. Supreme Court ruled five to four in favor of removing the limit placed on individuals for total campaign contributions. In 2014, that limit would have been $123,200… $48,600 for candidates and $74,600 for PACs and party committees.
Now, though, individual donors may contribute as much money as they wish, so long as no single candidate receives more than $5,200 during a two-year election cycle. Aside from that, individuals may donate to as many candidates in as many elections as they wish, with no ceiling placed on their total contribution amount.
The decision represents another significant change to campaign finance on the heels of 2010's Citizens United case, in which justices voted five to four to remove limits on corporate and union political spending.
Much like the Citizens United decision, this week's ruling is divided along party lines. The move was immediately denounced by Democrats as a gateway for corruption in future elections.
Republicans, on the other hand, hailed the decision as a protection of First Amendment rights. As Chief Justice John Roberts wrote in the majority opinion:
"Money in politics may at times seem repugnant to some, but so too does much of what the First Amendment vigorously protects. If the First Amendment protects flag burning, funeral protests and Nazi parades – despite the profound offense such spectacles cause – it surely protects political campaign speech despite popular opinion."
The majority opinion went on to state that Congress' interest in fighting corruption doesn't justify the First Amendment infringements posed by contribution limits.
A Court Divided
But in his dissent, Justice Stephen Breyer said that the contribution ceiling is vitally important for fighting corruption, as it makes it tougher to skirt the limits on contributions to individual candidates.
His thoughts were echoed by Solicitor General Donald Verrilli, Jr., who said that donors would now be able to funnel large amounts of money to a favored candidate in the absence of a total contribution limit.
Democrats also worried that the ruling could lead to future interpretations of campaign finance law that would destroy any semblance of fairness in the political system.
Responding to the Court's decision, Nancy Pelosi said, "Our founders risked their lives, their liberty and their sacred honor to create a democracy – a government of the many, not a government of the money. After misguided and destructive court decisions in McCutcheon and Citizens United, it is clear that Congress must act swiftly to restore fairness to our campaign finance system."
Across the aisle, Senator John McCain expressed his disappointment in the decision. McCain notably authored the 2002 McCain-Feingold Act, which amended the Federal Election Campaign Act of 1971 and addressed the role of "soft money" in campaign finance.
Senator McCain predicted that "as a result of recent court decisions, there will be scandals involving corrupt public officials and unlimited, anonymous campaign contributions that will force the system to be reformed once again."
Of course, only time will tell if his prediction comes true. In the meantime, what do you think about the Supreme Court's decision? Have they sabotaged campaign finance regulation and eased the way for political corruption? Or have they upheld an important First Amendment right and protected free speech?
I'd love to hear your thoughts. Please visit our Facebook page and join the discussion.
In Pursuit of the Truth,
Christopher Eutaw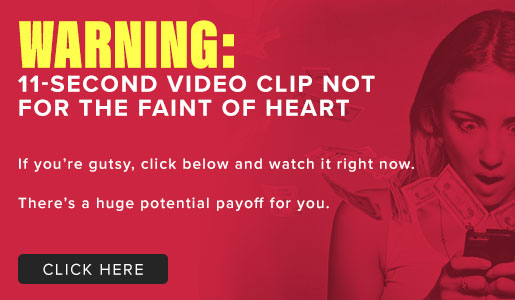 Comments (7)