Newsflash: In today's tech world, no area moves faster than mobile technology. Period.
Need proof?
Cast your mind back to 2011, when the average shelf life for a smartphone was just under two years.
Today, that window has shrunk significantly, with the average smartphone life cycle between eight and 10 months.
Think about that for a second…
The average person can't even wait one year before buying a new smartphone.
That gives smartphones the shortest life of any consumer electronic.
As a result, original equipment manufacturers (OEMs) are developing devices faster than ever, with each new model adopting the latest technologies. And as the battle for market share intensifies, OEMs are producing multiple models within the same price point.
In short, the mobile market doesn't evolve slowly – it leapfrogs.
But within this ever-growing industry, investors are overlooking an area that's surging right along with it…
Time to Accessorize
Amid all the flashy growth in the mobile world, mobile accessories get ignored.
But I've got news for you: While it might not be as exciting as a swanky display, or a fingerprint scanner, the mobile accessory ecosystem is massive.
I'm not kidding… when I was at this year's Consumer Electronics Show in Las Vegas, there was literally an entire building dedicated exclusively to mobile accessory manufacturers.
Understandable when you consider that:
Over 35% of consumers buy headsets with their new mobile devices.
Last year alone, sales of wireless speakers jumped by 175% in the United States.
All told, U.S. mobile wireless accessory shipments are expected to approach 170 million units by 2018.
As a result, aggressive OEMs that know how to optimize revenue and monopolize market share are sitting pretty in this area.
One of those companies is ZAGG Inc. (ZAGG), a leading international producer and distributor of mobile accessories.
Welcome to the Zagg Family
Founded in 2005 – just as the mobile revolution was getting underway – Zagg splits its business into three segments – the Zagg brand, the more youth-oriented iFrogz brand and the invisibleSHIELD brand.
Together, Zagg offers protective casings for phones, keyboards for tablets and smartphones, keyboard cases, headphones and earbuds, amplifying speakers, Bluetooth speakers, portable power products, cases, and mobile device cleaning products.
The company sells its products directly to major electronics retailers and distributors, plus franchisees who own and operate Zagg kiosks and stores in retail centers.
And not only is this a very lucrative business, Zagg shares are an absolute bargain right now…
This Stock is Dirt Cheap and Low Risk
One positive immediately stands out in Zagg's financials: There's a very large gap between the company's current share price and its intrinsic value, based on its discounted cash flow (DCF).
Simply put, DCF is a way of valuing a company using future cash flow estimates against the current price of the shares. Basically, to see how much bang you get for your investment bucks.
Here's how the calculation looks for Zagg…
As you can see, the company currently trades around $4.65 per share. But when you apply DCF to get Zagg's intrinsic value, you can see the large gap.
The company should be trading at $8.44 per share – an 81.5% difference in price.
And I'm using a very conservative outlook here, too – a 0% growth rate and 12% discount rate in the DCF analysis.
This discount rate refers to the present value of a company's future cash flow, accounting for time decay and risk, since cash flow is uncertain. The more uncertainty there is, the higher the discount rate is.
Typically, blue-chip stocks are given a 9% discount rate, so I tend to use a more conservative 12% rate when analyzing small-cap and micro-cap companies.
Ultimately, the goal is to buy tomorrow's cash flow as cheaply as possible, thus minimizing risk.
When applied to Zagg, you can see that there's a 45% margin of safety for that $8.44 price point…
And now for a potential stock-jolting catalyst…
In the Buyout Crosshairs?
Given the saturation in the mobile accessory market, the industry is ripe for consolidation.
Industry sources suggest that Logitech International (LOGI) is shopping around and interested in both Zagg and Monster Cable.
However, Logitech executives have made it clear that they're only looking for massive deals – and given its current share price discount, ZAGG represents one of the best deals in the market. Zagg insiders are certainly positioned nicely, as they own 20% of the company. I suggest you take a closer look, too.
Your eyes in the Pipeline,
Marty Biancuzzo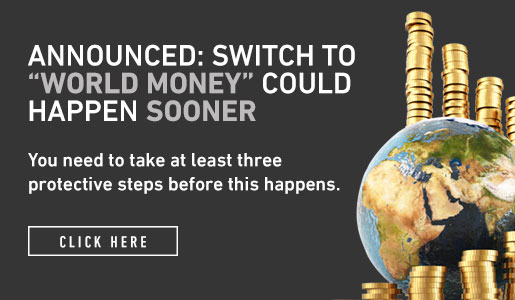 Comments (1)