For over a year now, I've been chronicling the rapid rise in enthusiasm for Bitcoin.
Granted, I've been a harsh critic all along the way, going as far as labeling it an "insidious currency scam."
Despite my strong warnings, however, early adopters remained steadfast in their loyalty. Even in the face of some stinging setbacks, including the closure of multiple exchanges and outright theft.
In the last week, though, the IRS issued a ruling on Bitcoin. And I'm convinced that it promises to be the ultimate deathblow. Consider this your last warning.
The Tax Man Cometh
Diehard Bitcoin bulls swear that Bitcoin will supplant government-backed fiat currencies as the preferred way to buy things. And events like the closure of Mt. Gox represent nothing more than bumps along the road.
Or, as venture capitalist Marc Andreessen put it, "You just need to go through a maturation process where technology emerges as mainstream."
While I agree with Mr. Andreessen (in a general sense) about the life cycle of disruptive technologies, I'm afraid the IRS might have just permanently stunted the maturation process for Bitcoin.
How so? Well, after initially admitting that it wasn't sure how to tax Bitcoin, the agency has reached a decision. And it's not a good one.
Bitcoin is to be treated as property, not a currency.
That means Bitcoin users will need to track every single transaction to determine whether or not they realized a capital gain or loss on each Bitcoin.
"It's a terrible thing," says Gina Sanchez, Founder of Chantico Global. I'll say!
It makes everyday use of Bitcoins a bookkeeping headache.
What's next? Will the IRS require us to choose between using LIFO (last-in, first-out) or FIFO (first-in, first-out) accounting for our Bitcoins?
Either way, everyday Americans can't – and won't – be bothered with making such accounting decisions on a regular basis. They want a seamless transaction process, not one that involves calculating the tax impact of every buying decision.
The fact that the value of Bitcoin fluctuates so wildly only complicates matters.
"That would obviously create an accounting nightmare for taxpayers," says Jeffrey Hochberg, a tax attorney in New York. And that means they'll avoid using Bitcoins altogether, which makes mainstream adoption pretty much impossible.
More Bad News
The IRS ruling contains other nuisance requirements, as well, including:
If you receive payment in Bitcoins for goods or services, you must include the fair value at the time of receipt for gross income reporting purposes.
If you pay employees in Bitcoins, you're required to withhold payroll and federal income taxes and file a W-2 Form.
If you pay independent contractors for more than $600 worth of work in Bitcoins, you need to file Form 1099-MISC, Miscellaneous Income.
If you "mine" for Bitcoins, any successful efforts are subject to self-employment taxes.
If you receive payment for work in Bitcoins, it's subject to backup withholding. (Yes, the government is always going to protect its interests first. Even with Bitcoins.)
Essentially, Bitcoin transactions are going to be tracked and traced by the government. So much for that anonymity that early Bitcoin adopters touted to encourage adoption, huh?
Bottom line: Even Warren Buffett agrees with me when he says, "The idea that [Bitcoin] has some huge intrinsic value is just a joke." Indeed, Bitcoin is nothing more than a method of transmitting money. And it's becoming an increasingly untrustworthy and complicated method at that, thanks to the IRS. So much so, that I remain convinced its days are numbered.
Get out while you can!
Ahead of the tape,
Louis Basenese
| | |
| --- | --- |
| | Louis Basenese helped direct over $1 billion in institutional capital at Morgan Stanley before launching out as an independent analyst and co-founding one of the web's largest financial publishers. Learn More >> |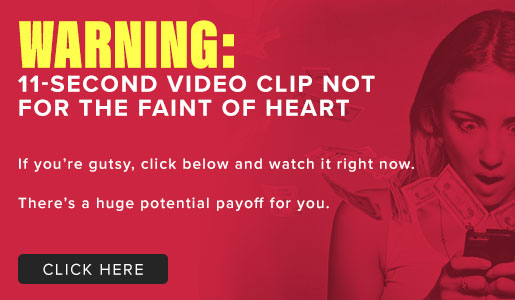 Comments (8)