On March 31, the Supreme Court began hearing oral arguments in a case that could significantly impact software giants such as Microsoft (MSFT), Google (GOOG) and Samsung (SSNLF). The case has also turned the spotlight on an issue that continues to give judges (and just about everyone else) fits – software patents.
The case features Alice Corp., a company that patented a computer program designed to reduce risk in financial transactions, and CLS Bank International, a company that sells risk-hedging services.
CLS Bank sued Alice Corp. over its patents, and a lower court ruled them invalid, saying Alice's patents merely describe a way of moving an old idea onto a computer – not enough to receive patent protection.
But Alice appealed to the Supreme Court, and the issue is proving to be quite ambiguous. Meanwhile, as the case has grown in stature and exposure, it has laid bare some significant problems with software patents and patent protection.
The Supreme Court judges are faced with several critical questions, such as:
How do you differentiate between innovative software and programs that just prescribe normal ideas for a computer?
And how do you protect the intellectual property of true innovators while also limiting abuse by "patent trolls"? That is, patent-holding companies that have no intention of releasing products and profit solely by suing other companies for patent infringement.
The answers to these questions could have a serious and lasting impact on software development, which means a comprehensive solution is vital for the future of both inventors and consumers.
Meeting in the Middle
Of course, this is far from the first time software patents have made headlines. Samsung and Apple (AAPL), for instance, have now been to court twice over patent disputes. In the latest skirmish, Apple is suing Samsung for allegedly violating five of its mobile software patents.
And the president himself has been involved in the matter.  Last year, he directed the United States Patent and Trademark Office (USPTO) to take specific actions to combat patent trolls.
"They don't actually produce anything themselves," Obama said. "They're just trying to essentially leverage and hijack somebody else's idea and see if they can extort some money out of them."
On that matter, the president had it absolutely right.
However, not all of Obama's efforts have been beneficial for inventors. Last summer, he passed the first major overhaul of the patent system since 1952, essentially changing U.S. patent law from a first-to-invent system to a first-to-file system.
Unlike his moves to combat patent trolls, this change had an adverse effect for independent inventors. Instead of protecting them, the system now favors mega corporations that can win the race to the patent office with their significant legal advantages.
It may not be as bad as patent-hoarding trolls, but the change still stifles innovation by allowing companies with no intention of creating anything (at least in the near future) to stash ideas indefinitely.
Ultimately, the judges in the Alice Corp. case are considering these recent – and significant – changes to the patent system.
They know that a win for Alice would likely mean looser restrictions and a proliferation of disputed patents, while a win for CLS Bank could marginalize small developers who would then be unable to get protection for their intellectual property.
I'll be keeping a close eye on this case and will report back when the judges reach a decision.
In Pursuit of the Truth,
Christopher Eutaw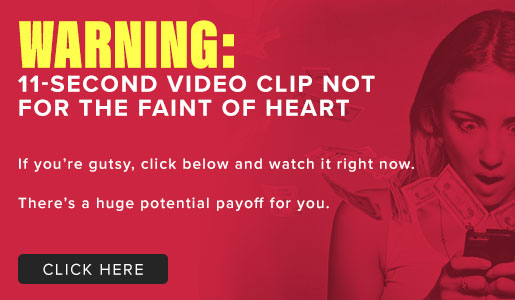 Comments (2)