A few weeks ago, I wrote about how storm clouds were gathering over palladium thanks to Russia's moves in Crimea.
After all, sanctions on Russia – which produces more than 40% of the world's palladium – will definitely push prices higher.
And sure enough, palladium prices hit a two-and-a-half-year high recently – just below $800 an ounce.
Today, I want to turn your attention to the world's No. 2 producer, South Africa, which supplies 37% of the globe's annual palladium needs.
There's a good chance we'll see a palladium supply crunch in South Africa in the future – and it's not for the reason you might think…
New Palladium ETFs to Change the Game
Labor strikes continue to plague the South African mining business, but that's not the reason for the coming decrease in palladium production.
You see, two new physically backed palladium ETFs just launched in South Africa. And analysts expect the news to spike investment demand for the metal.
The ETFs, AfricaPalladium and NewPalladium, are being listed by South Africa's Standard Bank and Barclays' subsidiary, Absa, respectively.
Some palladium analysts fear that the new ETFs may cause a disruption in a marketplace where demand in 2014 of 7.55 million troy ounces is already expected to exceed this year's supply of 6.5 million ounces.
And these analysts may be right.
Just take a look at Absa Bank's physically backed platinum ETF. It launched last April and quickly became the largest platinum ETF in the world. It currently holds about 945,000 ounces of platinum.
Observers say the platinum ETF is successful because South African institutional and individual investors are familiar with the metal, since the country is the world's biggest platinum producer.
Well, South African investors are just as familiar with palladium.
In fact, platinum holding company, Impala Platinum, thinks that South African investors are probably even more bullish about palladium than platinum. That could mean an even faster uptake in the palladium ETF than the platinum ETF.
Don't forget, too, that pension funds in South Africa are required to keep 75% of their assets invested in South Africa. For other institutions, the requirement is 65%.
So it's not surprising that Absa's palladium ETF is off to a quick start, already amassing 8,600 ounces of the metal prior to its launch.
The investment demand from South Africa could become a big factor in a market as small as palladium. Especially since the South African Reserve Bank requires that the palladium source for the funds comes from South Africa.
Investment Implication
Bottom line: An already-tight palladium market may become very tight due to the launch of these ETFs in South Africa.
That should draw the attention of investors to physically backed palladium ETFs that trade right here in the United States.
One very popular palladium ETF is the ETFS Physical Palladium Shares (PALL). This exchange-traded fund is backed by physical palladium bars held in vaults located in London and Zurich. The annual expense ratio is a very reasonable annual 0.60%.
If the new South African palladium ETFs enjoy even close to the success of the platinum ETF in South Africa, it should boost palladium prices nicely in a tight and rather small market.
Tim Maverick boasts decades of experience in the investment world. He spent 20 years at a major brokerage firm - as a trading supervisor and broker working directly with clients.
Learn More >>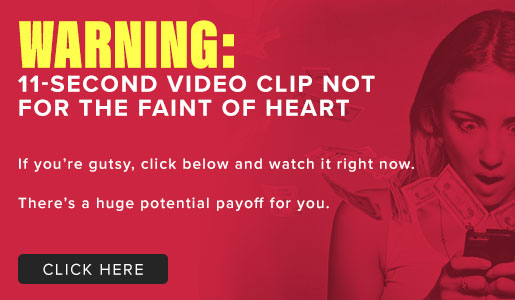 Comments (1)