If you're a longtime Wall Street Daily reader, you know that we're no strangers to drone technology.
We've covered AeroVironment's (AVAV) Nano-Hummingbird, which was developed in collaboration with the U.S. Department of Defense. We've discussed the implications behind the government's Modular Advanced Armed Robotic System (MAARS). Then there's MIT's Skycall, which can act as your own personal GPS drone.
The list goes on…
But we haven't seen anything like this before.
Researchers at Hungary's ELTE University have developed an entirely new type of drone technology.
Unlike most unmanned aircraft, these quadcopter drones don't just fly autonomously. They can actually communicate with each another, allowing them to navigate the skies in perfect harmony.
The quadcopters function using a combination of GPS signals, radio frequencies and a small but powerful computer mounted on each device. The computer is used to translate signals into commands, governing direction and speed.
There's no need for outside interference, either. As project leader, Gabor Vasarhelyi, says, "Instead of someone holding a remote control and manually controlling the drone, we have hardware that automatically calculates these steering signals."
Indeed, the team infused the flock of machines with an unprecedented level of sophistication.
The result is an eerily synchronized flight pattern that looks strikingly similar to an alien invasion in a science fiction movie.
Now, the researchers say that an immediate application for the technology would be to help farmers plant crops.
As physics professor, Tamas Vicsek, says, "One of our favorable examples for potential application is just to release a fleet of these drones over an agricultural field and tell them to 'cover the whole field and look for any problematic places.' Artificial pollination is a potential application… So the farmer can take 50 of these, release them, give them the coordinates of only the field… The rest is done automatically by these drones."
Ok. I'm sure these drones would make excellent farm hands. But after watching the video, I think you'll agree that it looks like these quadcopters would be better suited for a military airstrike.
Time will tell…
Ahead of the tape,
Louis Basenese
| | |
| --- | --- |
| | Louis Basenese helped direct over $1 billion in institutional capital at Morgan Stanley before launching out as an independent analyst and co-founding one of the web's largest financial publishers. Learn More >> |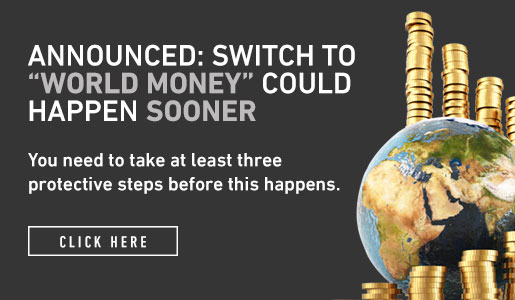 Comments (1)