If you look back five years, one factor alone could have helped you predict the oil boom that has taken shape…
The massive shift in rig counts.
Indeed, the number of oil rigs in the field had catapulted higher – directly before oil production increased dramatically.
And rig counts will continue to increase, as the United States discovers and produces more oil, especially in the shale regions.
Over the past few years, however, rig counts in the United States have not been painting such a clear picture of the natural gas industry. Here's why – and how the situation could ultimately lead to rapid-fire profits for a few companies…
The Truth Behind the Vanishing Rigs
Despite such a newfound boom with natural gas, the rig counts have actually declined.
So what's with the disconnect?
It's simply a matter of production not measuring up to the hype surrounding the commodity.
You see, with natural gas prices under $4 per thousand cubic feet (mcf) – as they had been for the past four years – natural gas companies were producing at a loss.
Since the price for gas didn't justify extra production, there was little need to put more rigs to work.
Instead, companies would simply produce more gas from existing rigs. Bigger companies, like Chesapeake (CHK), took it a step further, and shifted their production balance from gas to oil.
So, despite natural gas' boom in popularity, production has remained relatively flat.
However, prices have now begun to move higher – and consumption is showing strong signs of increasing.
As prices continue to ramp up, it makes sense for companies to (once again) produce more natural gas to satisfy this increasing demand.
With production finally building momentum, we should now see a boost in rig counts, right? Based on the chart below, they certainly appear to be leveling off…
Now, if rig counts do begin to notably march higher, it will be a dead giveaway that the natural gas prices – and, more importantly, production – will continue to build momentum.
That's good news for the commodity – along with the players involved…
The Next Stage of the Natural Gas Boom
As I mentioned above, larger companies like Chesapeake and Canada's giant, Encana (ECA), have been shifting their focus away from natural gas, and honing in on natural gas liquids or oil in order to maintain profitability.
In fact, Encana is on the verge of divesting a major Wyoming natural gas field to Carlyle Group (CG) for close to $2 billion to focus more on liquids.
But with prices increasing and rig counts leveling off, the natural gas divestiture story could be coming to a close soon if prices can remain above $4 per mcf.
Indeed, once that shift to a higher pricing environment takes hold, the whole equation could change overnight – which could result in much stronger share prices for companies like Chesapeake and Devon (DVN), along with a slew of smaller companies in that industry.
So it makes sense to establish a position in a natural gas producer now – while the market is still unsure.
Especially since insider buying is pointing to a turnaround, as well.
Just last week, Chesapeake Director and insider, Archie Dunham, plunked down over $1 million to buy 54,000 shares on the open market. Just under a year ago, he bought 450,000 shares for over $9 million (he's up around 25% on that trade).
Maybe it's time to follow his lead.
And "the chase" continues,
Karim Rahemtulla
P.S. At Oil & Energy Daily, we like to provide you with useful, unbiased and potentially profitable information – each and every day. And that goes for all Wall Street Daily publications. But we also strive to make each article we write relevant to our readers. On such merits, the Wall Street Daily research team is conducting a survey to gauge our readers' interest on a new technology trend that's been in the spotlight lately – wearable technology. To take the survey, just click here. We appreciate the feedback!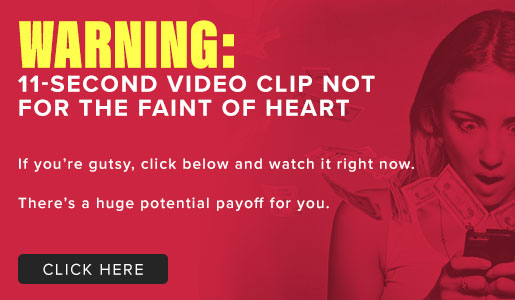 Comments (1)