Russian President Vladimir Putin's actions have certainly stirred the pot in the energy market, as our Investment Director, Karim Rahemtulla, recently pointed out.
And now, the ripples have spread far beyond the energy market to other commodity markets.
You see, the threat of Western sanctions against Russia has put renewed focus on a base metal that's been in the doldrums for years… nickel.
That's because the world's largest producer of the metal, which is used to make stainless steel and nonferrous alloys, happens to be Mother Russia's Norilsk Nickel (NILSY). NILSY mines a whopping 17% of the world's nickel each year.
Sanctions against such a huge source of nickel would indeed be a big deal, and share prices are reacting accordingly.
Nickel is suddenly in bull market mode, and prices recently hit their highest level since April at $16,230 per metric ton on the London Metals Exchange (LME). That represents a gain of more than 20% since nickel's low on January 9, at $13,334 per ton, and meets the technical definition of a bull market.
It also makes nickel the best-performing base metal in 2014. Quite a contrast to 2013, when it was the worst-performing base metal!
But there's a lot more behind nickel's story than just Russia.
Indonesia and Nickel
Until recently, Indonesia was the world's top high-grade nickel ore supplier.
But in early January, the Indonesian government imposed an export ban on some unprocessed mineral ores, including nickel ore.
And here's the twist: Despite numerous denials, it seems Indonesia instituted the ban at the behest of Putin and Norilsk Nickel. Apparently Russia threatened to put its major Indonesian investment plan on hold if the ban wasn't instituted.
And now, combined with sanctions against Russia, the Indonesian nickel ore export ban threatens to turn a market in surplus into one with a rapidly shrinking supply. Even some optimistic forecasts say that the surplus will shrink from 207,000 metric tons in 2013 to only a 68,000-ton surplus in 2014.
In other words, if Indonesia's export ban stays in place, it could be a game-changer in the marketplace for several years.
For example, the high-grade nickel ore needed by Chinese pig iron factories is found mainly in Indonesia and, to a lesser extent, the Philippines. In 2013 alone, Indonesia shipped 45 million tons of nickel ore to China. The shrinking supply could put a huge strain on China's stainless steel production.
Bottom line: Most estimates say 12% of the world's nickel supply is threatened by the Indonesian export ban. Add to that the threat of sanctions against Russia, and it's no wonder nickel prices are soaring.
Nickel ETNs
This situation presents a definite investment opportunity, though not for nickel companies.
As we already discussed, the biggest producer, Norilsk, is Russian. And the number two producer, Vale S.A. (VALE), is having its major Indonesian operations adversely impacted by the export ban.
That does, however, leave two nickel exchange traded notes (ETNs) from iPath.
The two ETNs are the iPath Dow Jones-UBS Nickel Subindex Total Return ETN (JJN) and the iPath Pure Beta ETN (NINI).
Both ETNs are designed to track the performance of a nickel future traded on the LME. The only difference is that NINI is designed to smooth out the price during contract expiration and subsequent rollover into a new contract.
If you're looking for an opportunity, both ETNs should continue to benefit from Russian mischief-making.
And the "chase" continues,
Tim Maverick
Tim Maverick boasts decades of experience in the investment world. He spent 20 years at a major brokerage firm - as a trading supervisor and broker working directly with clients.
Learn More >>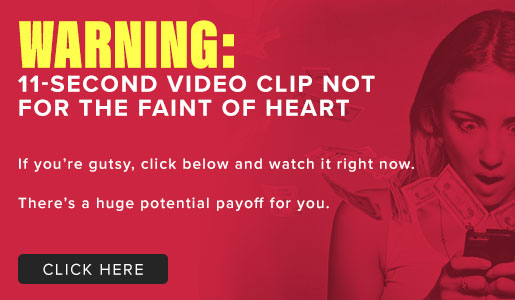 Comments (1)