In the midst of the ongoing conflict in Ukraine, few people have taken notice of the deep alliance between ExxonMobil (XOM) and the state-controlled Russian oil company, Rosneft.
You see, years before the annexation of Crimea chilled U.S.-Russian relations, Exxon had struck a multi-billion-dollar deal with Rosneft. Rosneft needed the expertise of Western oil companies, and Exxon was happy to access Russia's plentiful resources.
So in 2011, the companies formed a $500-billion joint venture to explore for oil in a Russian-controlled part of the Arctic Ocean. In addition, the partners now plan to frack shale fields in Siberia, drill a well in the Black Sea and construct a natural gas export terminal in Eastern Russia.
In fact, the bond between Exxon and the Kremlin has gone beyond a business venture. Last summer, Vladimir Putin awarded Chief Executive Officer Rex Tillerson the Order of Friendship, a reward for work intended to strengthen relations with the Russian Federation and its people. So it's safe to say that, when it comes to oil, the relationship between East and West has never been so cozy.
A Conflict of Interest
Of course, that's a far cry from the frigid rapport that Moscow and Washington currently enjoy. The overthrow of Ukraine's pro-Russian government, coupled with Russia's defiant invasion and annexation of Crimea, has U.S.-Russian relations hovering just above Cold War levels.
The United States has levied sanctions against Russian officials in hopes of deterring Putin from further encroaching upon Ukraine's territory. However, Russia remains unfazed, and further sanctions could be forthcoming. President Obama is even asking other Group of Eight nations to consider booting Russia from the G-8.
The problem is that Exxon and Chevron (CVX) (which has also entered into several joint ventures with Russian oil companies) aren't thrilled with Washington's maneuvering. Igor Sechin, the Chief at Rosneft, warned the West that more sanctions could cause Moscow to look elsewhere for new business and energy alliances… and that's something the oil majors definitely don't want.
On top of that, both Exxon and Chevron are truly international businesses – despite being headquartered in the good ol' U.S. of A. Ultimately, their loyalty is to shareholders, not Washington, D.C.
As Bloomberg BusinessWeek noted, former CEO Lee Raymond once said, "I'm not a U.S. company, and I don't make decisions based on what's good for the U.S."
Which means that if the United States pursues sanctions restricting American companies from doing business in Russia, Exxon may choose to push back. The company could lobby Congress to take a different approach that would prevent potentially huge losses.
Exxon wouldn't be alone, either. In Canada, businesses with Russian interests have already begun urging the government to reconsider imposing tougher sanctions. A number of mining companies, as well as oil and gas firms (including Kinross Gold Corporation (KGC)), have ties to Russia and could potentially take a major hit from tougher sanctions.
Regardless, the U.S. government appears set on tightening the economic noose. As Charles Ebinger, Director of the Energy Security Initiative at the Brookings Institution, said, Congress' hawkish members will want to put the screws to Russia – and the White House, tired of looking weak, will likely oblige.
It should be interesting to see how the struggle between political powers and corporate interests plays out in the coming months.
In Pursuit of the Truth,
Christopher Eutaw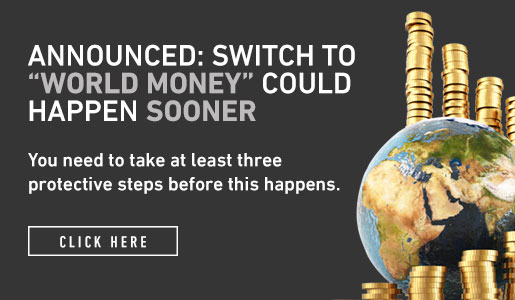 Comments (2)