No matter which side of the political spectrum you're on, you likely believe that education is important. It's nearly impossible to deny that a good education is necessary for both personal and professional development.
Consider that, according to DoSomething.org, 85% of current jobs (and 90% of new jobs) require some college or post-secondary education. And remember the words of Nelson Mandela… "Education is the most powerful weapon which you can use to change the world."
It's no wonder, then, that the current state of U.S. education is so distressing. Thirty years ago, America was the world leader in quantity and quality of high school diplomas (again, according to DoSomething.org). Today, the United States is ranked 18th out of 23 industrialized countries.
Countless hours and trillions of dollars have been spent trying to figure out how to right this sinking ship. It seems every new president brings with him a new education reform… No Child Left Behind, the Common Core State Standards, etc.
But is any of it really working? Even on a local level, are charter schools, "schools of choice" and pre-K programs improving students' fortunes?
Well, two economists think they've pinpointed the methods that work, and they've published a book describing their findings.
An Expensive Solution
Professors Greg J. Duncan (of the School of Education at the University of California, Irvine) and Richard J. Murnane (of the Harvard Graduate School of Education) have published Restoring Opportunity: The Crisis of Inequality and the Challenge for American Education.
The book details three "exceptional" programs that could hold the key to education reform: a Boston public school pre-K program, the University of Chicago's K-12 charter school network and New York City's small high schools of choice.
According to Duncan and Murnane, these three programs have been proven successful by so-called "state-of-the-art evaluations."
The pair argues that more money, more choice and more tests aren't necessarily the keys to improving education. The solution is more nuanced, they say, and it involves coaching, training and financial support for teachers in low-income schools; nurturing an environment where teachers feel accountable for their students; putting the latest research to use; and supporting low-income families outside of the classroom.
None of these are bad ideas per se, but they're expensive and difficult to implement. For instance, it would be nearly impossible to systematically create an environment in which all teachers feel accountable for their students and, just as importantly, accountable to each other. Meanwhile, it would be extremely costly to coach every teacher in every low-income school across the country.
Unfortunately, Duncan and Murnane go off the rails even further when describing their four building blocks of successful school reform: strong school supports, sensible accountability, research and, most notably, the Common Core State Standards.
The first three blocks – strong support, sensible accountability and research – are generally fine ideas. But the idea that the Common Core Standards are beneficial runs counter to nearly every other assessment of the program. For starters, every teacher I've spoken to seems to despise the curriculum and the discord it's sown. Additionally, a recent Brookings Institution study showed that states using education standards least like Common Core scored highest on standardized math tests.
Finally, the cost of the program is proving to be overwhelming. FOX News reports that it'll cost an estimated $10 billion up front, then as much as $800 million per year over the first seven years. For many states, the program is just too great a financial burden.
That being said, Duncan and Murnane deserve credit for tackling such an incredibly difficult issue. There exists no easy solution to education reform, and America needs an answer sooner than later. We can't continue failing to educate our future generations.
With that in mind, please share your thoughts. Do you have personal experience with a charter school, public pre-K program, or small high school of choice? What do you think about the Common Core State Standards? Join the discussion in the comments.
In Pursuit of the Truth,
Christopher Eutaw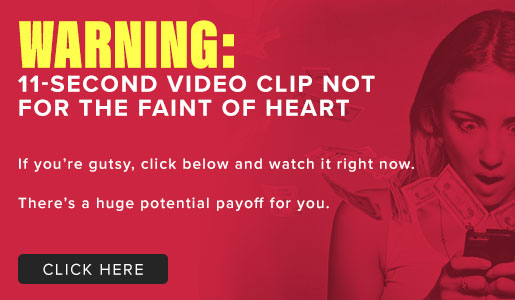 Comments (17)