Talk of midterm elections is heating up, and that means it's a great time to check back in on Obamacare.
Right about now, the president's healthcare reform has Democrats sweating. In Florida, Alex Sink – an Obamacare supporter who was leading in the polls – lost to Republican David Jolly in a special election.
Though Sink had a significant lead going into Election Day, her loss was sealed by despicably low voter turnout… which might be the canary in the coal mine for Democrat challengers in November. (If Obamacare hasn't gone badly enough for the Democrats since being signed into law, imagine if it costs them the midterm elections.)
Of course, it was already unlikely that the Democrats would re-gain control of the House in November. But the loss of Senate control would be a huge blow, and Obamacare would be like salt in the wound – especially as more negative data continues to surface about the healthcare law.
Most recently, a report by Bankrate.com showed that one-third of uninsured Americans planned to stay uninsured, despite the threat of fines. The primary reason for their decision? Coverage is too expensive. Another 17% said they weren't getting insurance because they were opposed to the Affordable Care Act!
But that's not even the worst of it.
The same poll found that a whopping 70% of people who planned to stay uninsured were unaware of the subsidies provided by the Affordable Care Act. Furthermore, 46% of people weren't aware of the March 31 deadline for being insured.
Those are incredible numbers considering the fact that the Obama administration has spent half a billion dollars promoting its signature healthcare law. The president has resorted to all manners of advertising, from athlete endorsements to a well-documented appearance on Between Two Ferns with Zach Galifianakis.
But for whatever reason, the president just doesn't get it – even though, to most of us outside of Obama's White House, the message is exceedingly clear: People don't want Obamacare!
Republicans Press Ahead
That knowledge has emboldened Republicans, who see the chance to capitalize on the unpopularity of both Obama and Obamacare.
Speaking to Reuters, Republican National Committee Chairman Reince Priebus, said, "I think it bodes really well for Republicans that the White House continues to deny reality. Unfortunately for the vulnerable running this year, President Obama can't unilaterally delay the November election like he has parts of Obamacare."
So with the president's approval rating at an all-time low (and sinking further seemingly every day), Republicans are gearing up to campaign against the Affordable Care Act. They'll focus on voters' concerns about the cost of insurance, the limits placed on doctors and Healthcare.gov's persistent technical problems.
And it could very well work. David Yepsen, the Director of the Paul Simon Public Policy Institute at Southern Illinois University, says that Obamacare has come to symbolize all of the "animosity and bad feelings" that people are dealing with. In a way, the Affordable Care Act is now synonymous with the "general dissatisfaction that people have."
As Floyd Brown said two months ago, Republicans smell blood in the water. They only need six seats to regain control of the Senate (and, most likely, all of Congress) – and now they've got a plan of attack.
It seems that the balance of power on the Hill might look very different after the midterm elections…
In Pursuit of the Truth,
Christopher Eutaw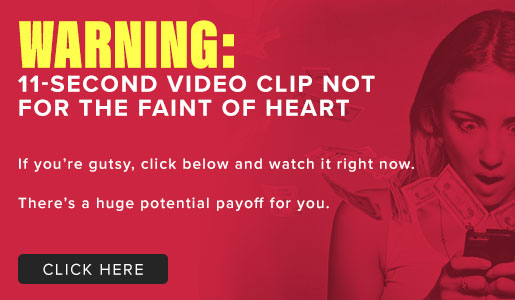 Comments (8)