Over the past 20 years, the price of a barrel of crude oil has increased by over 600%.
This dramatic rise in prices isn't solely due to global demand and inflation. Easily accessible oil reserves are also being depleted.
There's still a lot of oil in the Earth's crust. It's just getting harder to extract what's left.
Underneath the sea floor lie vast oil deposits. The Gulf of Mexico, and the waters off the coast of Brazil and west coast of Africa – the "golden triangle" – are especially resource-rich areas.
But it takes significant expertise to reach oil that's covered by bedrock at the bottom of the ocean. This is a challenge that has led to a thriving deepwater drilling industry – something that my colleague, Karim Rahemtulla, has discussed often over at our Oil & Energy Daily division.
So why am I bringing this to your attention?
Well, these large-cap offshore drillers are not only very profitable, but are also high yielding. However, as we've pointed out countless times, high-yielding stocks aren't necessarily the best investments.
And that's especially true here…
Volatility on the High Seas
You see, while we're always on the lookout for potential risks, it's absolutely crucial to spot pitfalls with offshore drillers, given the inherent uncertainty in this industry.
Indeed, deepwater drillers face a variety of challenges – including fluctuations in the day rates that they can charge their customers, such as Exxon Mobil (XOM) and BP PLC (BP), for operating rigs. And there's always the risk of another unexpected disaster, such as the Deepwater Horizon incident.
Because of this, it's important to make sure that these companies are safe for income investors.
To see what I mean, let's take a closer look at some of these drillers.
As you can see in the table below, two companies stand out as particularly dangerous income investments right now…
The estimated dividend payout ratios (DPR) in the table are based on the 2014 consensus net income and the most recent quarterly dividends paid.
Seadrill (SDRL) obviously sports a high dividend yield. But with such a high DPR, its ability to continue paying that dividend is certainly a matter for concern. Indeed, in the realm of dividends, few topics are as contentious as SDRL's dividend payout sustainability.
Diamond Offshore (DO) has paid a special cash dividend of $0.75 four times in the past year. If the company maintains this level of discretionary payouts, then its payout ratio may also be dangerously high in 2014.
Now, one way to predict if a company can likely sustain – or even raise – its dividend is to see positive free cash flow (operating cash flow minus capital expenditures).
We also want to see a low leverage ratio, since this will help the company weather a downturn in day rates.
And as you can see in the table below, one driller, in particular, stands out in this category…
Ensco (ESV) has the lowest leverage ratio and the highest trailing free cash flow. By comparison, SDRL is free cash flow negative and has had to rely heavily on the debt market to finance investment and pay its dividend.
ESV increased its dividend by 50% in November 2013, but still has a comfortably low payout ratio of 48% (estimated). Plus, the company's dividend growth ranks in the top 25% of S&P 500 dividend growers, making it a current member of the Top Quartile Dividend Growth Composite.
As we know, this elite group of companies has a definitive performance edge over time.
Bottom line: If we're going to consider high-yielding stocks, it's best to stick with the companies that have dividend growth, low payout ratios, low leverage and positive free cash flow. Ensco is the only large-cap offshore driller that possesses these requirements, and that gives it the best chance to outperform its peers, and the market, on a total return basis.
Safe (and high-yield) investing,
Alan Gula, CFA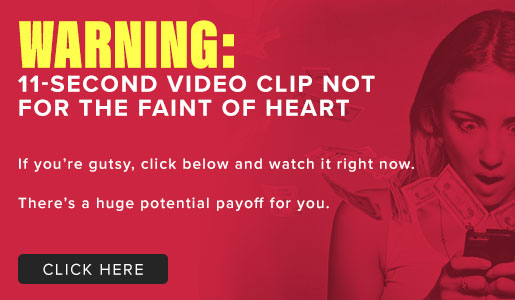 Comments (1)