The global population continues to rise.
The United Nations estimates that it will climb from a current level of 7.2 billion to 8.4 billion by 2030, and 9.5 billion by 2050.
As a result, our energy demands are growing with it.
But have you ever wondered where we're going to get the additional energy needed to power our homes and economies?
Our extra usage is already putting an intense strain on the existing energy infrastructure. So what's the solution?
We hear plenty about our reliance on oil and coal, plus the growth of natural gas as a fuel source and the debate around fracking.
But what if we had an absolutely fail-safe, ultra-reliable energy resource? One that runs like clockwork for 24 hours a day and will never run out?
We do…
It's just a question of "supersizing" it…
Welcome to the "Wave Carpet"
Mechanical engineers at the University of California Berkeley are developing technology that harnesses the awesome force of the ocean to power entire towns and cities.
It's a no-brainer, really.
As Assistant Professor of Mechanical Engineering, Reza Alam, says, "One of the advantages of ocean wave energy over other forms of renewable energy is the predictability."
And why let all that energy go to waste when you can turn it into power?
That's driven Alam and his team to develop the "wave carpet."
Attached to the sea floor, their innovation works in harmony with the ocean, rising and falling with the waves. As waves roll through, the carpet's motion produces hydraulic pressure that's pumped to onshore turbines.
And here's the real beauty of the system…
A 2-for-1 Energy Deal
That energy can be converted into either electricity or clean drinking water.
Fellow engineer, Marcus Lehmann, says, "Our device has the advantage that we do not directly convert [water] into electricity. We can decide ourselves if we want to produce fresh water or electricity."
That happens through reverse osmosis, forcing pressurized water through special membranes that extract salt from sea water.
Take a look at the wave carpet system in action…
At the moment, the system is just a prototype. But its potential is evident.
Alam says one square meter of carpet could generate enough electricity to power two U.S. homes. But multiply that by the thousands of miles of available coastline, and the scientists say that once their system is scaled up, it could generate an unlimited supply of electricity and clean water to power entire cities.
Apply that to coastlines across the world, and Lehmann says wave power could meet "15% of the global energy demand, which is a lot."
Your eyes in the Pipeline,
Marty Biancuzzo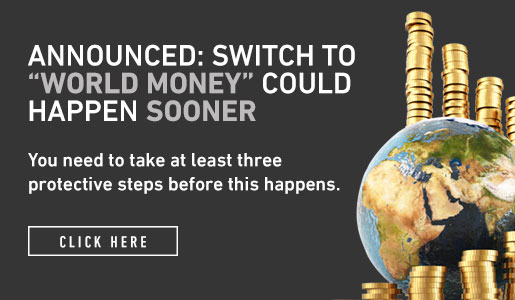 Comments (2)