Edward Snowden has been back in the news recently, but not because he's leaking more secrets. Instead, the NSA whistleblower has been busy promoting liberty and urging individuals to protect themselves from the government.
And as election season inches closer, I think we need to ask ourselves whether Snowden could significantly impact the 2016 elections.
Now, that may seem like a crazy idea. But if you take a look at his recent influence, I think you'll agree that it's plausible.
Take, for instance, Snowden's appearance (via Google Hangouts) at the South by Southwest (SXSW) Festival in Austin, Texas – an annual music, film and interactive conference. The festival is known to draw a large number of technophiles, and Snowden chose to speak to them about internet security.
Snowden condemned mass surveillance, even claiming that because the NSA is monitoring everyone – as opposed to just suspects – the intelligence community has suffered tremendous failures… including the Boston Marathon bombing.
On top of that, Snowden said that governments are creating an adversarial environment on the internet. He told his audience, "They're setting fire to the global internet, and you guys in the room are the global firefighters." His speech was very well received by the attendees, who gave him rousing applause afterward.
Meanwhile, Senator Rand Paul spoke at length during the Conservative Political Action Conference (CPAC) about the NSA, the rights of Americans and, of course, Edward Snowden. He brought up the lawsuit he's filed against the NSA, and he told his audience that he wants to see "lovers of liberty" elected – not just Republicans.
Based on the presidential straw poll conducted at CPAC's conclusion, it seems that Paul is on to something. He won the poll in a landslide for the second year in a row and, according to the Christian Science Monitor, the crowd at CPAC "loved" what he had to say.
Long Live Civil Liberty
Even Snowden, himself, stated that he believes "libertarian millennials" are trending upward in the world of politics. That statement is supported by CPAC's audience, which tends to be mostly young men… a demographic for which libertarianism is becoming more and more popular.
If that trend holds true, Paul's willingness to keep the NSA in the spotlight could pay dividends come primary election season. Coupled with Snowden's apparent desire to keep the issue of privacy and security alive, Paul's aggressive anti-NSA rhetoric sets him apart from other GOP contenders.
Meanwhile, Snowden has become popular among Americans who feel that civil liberties are disappearing. And since he first leaked the documents that ignited the NSA scandal, the idea of a smaller government with fewer clandestine spy agencies has never seemed better.
If Snowden continues his campaign against mass surveillance over the next year, the 2016 election could indeed be shaped by the infamous NSA whistleblower.
In Pursuit of the Truth,
Christopher Eutaw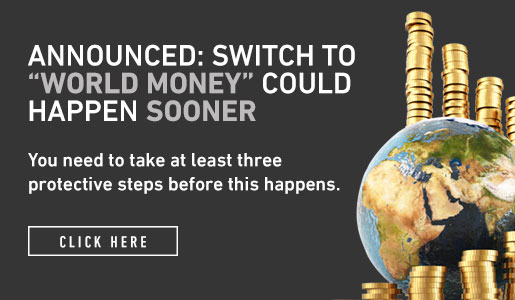 Comments (1)