On January 13, Google (GOOG) made a big splash into the home automation market by scooping up privately held Nest Labs for $3.2 billion.
The very next day, Nestor Inc. (NEST) – a Rhode Island-based company that traded over-the-counter for less than one penny – watched its stock soar 1,900%.
What gives? Investors confused the two companies, of course.
Not just a few investors, either. For two days in a row, close to two million shares of Nestor traded hands.
(And we wonder why Wall Street calls us the "dumb money!")
It's not even the only case of mistaken identity that we've seen recently.
Back in October 2013 – when social media darling, Twitter (TWTR), announced its highly anticipated IPO filing – investors bid up Tweeter Home Electronics Group (THEGQ) by 1,800%. (Its ticker symbol at the time was TWTRQ.)
Naturally, both penny stocks have since come crashing back down to Earth, handing thousands of investors big losses and a big dollop of embarrassment.
Forget the mix-ups, though. I'm not here to belabor the point that you should look twice before you hit the "Buy" button. That goes without saying.
Instead, I want to drive home how extremely sensitive penny stocks are to news – and, more importantly, why that's a reality we can exploit for serious short-term profits…
Ever See a Stock Double Overnight?
Despite the misconception that all penny stocks are frauds, there are real companies – with actual businesses, sales and profits – that trade as penny stocks. Thousands of them, in fact.
Of the almost 19,000 stocks traded on all U.S. exchanges, roughly 6,000 are penny stocks, trading for less than $1 per share. And among those penny stocks, more than 2,000 are profitable, which is as real as it gets.
So what do you think happens when one of those penny stocks announces legitimate news? Well, shares often double (or more) overnight. And they don't come crashing back down, either.
Want proof? Look no further than cloud-based videogame provider, TransGaming (TNG.V).
On January 6, the company was trading for $0.19 per share, at a market cap roughly equal to its annual sales.
Then, on January 7, management announced its GameTree TV platform would be offered on smart televisions made by the $170-billion market cap Samsung, the world's largest consumer electronics company.
Sure enough, the stock rocketed 105% higher on the news… in a single day.
Lest you think I'm merely cherry-picking an example, think again. Price doubles for penny stocks occur with incredible regularity.
During any given month, there are upwards of 890 overnight doubles, which works out to an average of about 30 per day.
In fact, based on our analysis, it's not uncommon for the number of overnight doubles to average as high as 40 per day – like they did in 2012.
Of course, with over 6,000 penny stocks trading on U.S. exchanges, the trick becomes distinguishing the good penny stocks from the mediocre (or the downright rotten).
It can be done, though. Our experience with TransGaming serves as the latest proof. Be sure to tune in tomorrow to find out how. That's when I plan to share my 10 Golden Rules for Investing in Penny Stocks.
Ahead of the tape,
Louis Basenese
| | |
| --- | --- |
| | Louis Basenese helped direct over $1 billion in institutional capital at Morgan Stanley before launching out as an independent analyst and co-founding one of the web's largest financial publishers. Learn More >> |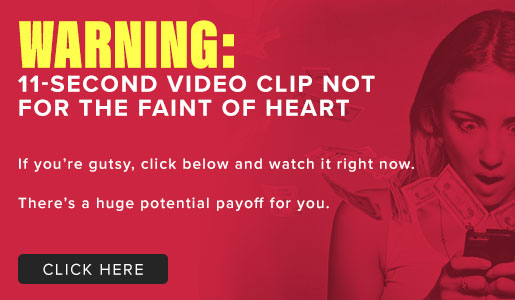 Comments (2)