2014 is going to be an expensive year for investors, small businessmen and anybody else without a lobbyist working the halls of Capitol Hill.
You see, a raft of new taxes has just been introduced, and most Americans are totally unprepared.
Sadly, nobody is safe from the latest changes… not even corporate America.
Worse yet, some of the people who can least afford to give more to Uncle Sam – including young people and Iraq and Afghanistan veterans – have also been targeted.
Congressman Jeff Duncan from South Carolina's 3rd District was kind enough to share a list of the new levies with Capitol Hill Daily…

New Tax #1: Insurance Premiums
Not surprisingly, the first new tax is tied to Obamacare.
It's a $60.1-billion tax imposed on health insurance premiums collected in 2014, and it will continue gradually going up until 2018.
Of course, health insurance providers aren't just going to stand idly by while their premiums are raided. Instead, the cost of the tax will be handed on to consumers, which would explain why your premiums are going up.
On the bright side, the employer mandate will not go into effect in 2014 as originally planned. Because of an Obama decree and some fast work by his lawyers, this particular tax was delayed a year. It remains to be seen when the mandate will begin hitting small businesses for up to $2,000 per employee not covered.
New Tax #2: Expiring Tax Provisions
A host of corporate tax provisions were allowed to evaporate at the beginning of 2014.
As of Tuesday, companies will no longer be able to write off research and development costs. Additionally, a provision allowing companies to write off half the cost of new equipment up front is now gone.
Worst of all, companies will no longer receive tax credits for hiring veterans of the Iraq and Afghanistan wars.
All told, the Congressional Research Service (CRS) found 49 tax changes aimed at businesses and investors, in addition to seven tax credits for individuals that perished at the end of 2013.
New Tax #3: Net Investment Income Tax
The most dreadful new levy is the 3.8% net investment income tax.
Congress calls this the "Medicare surtax" because the money goes toward the program of the same name.
The tax applies to either your modified adjusted gross income or net investment income, whichever is lower, if you earn more than $200,000 as a single taxpayer, or $250,000 if you are married and file a joint return.
On top of that, single taxpayers who make more than $250,000 and jointly filing couples making more than $300,000 will see their personal exemptions and itemized deduction do a vanishing act.
At a time when money is still tight for most Americans, the net investment income tax will take a painful chunk out of taxpayers' savings accounts.
A Difficult Year Ahead
Suffice it to say that tax professionals will have a particularly difficult year in 2014.
In 2014, the government will take more money from the economy than at any other time in America's history. Whether you're an investor building a legacy for retirement, a family saving for the future, or a young person starting out and saving for a first house, everyone's job has become more difficult.
Happy 2014, and welcome to what looks to be a very taxing new year.
To life, liberty, and prosperity,
Floyd Brown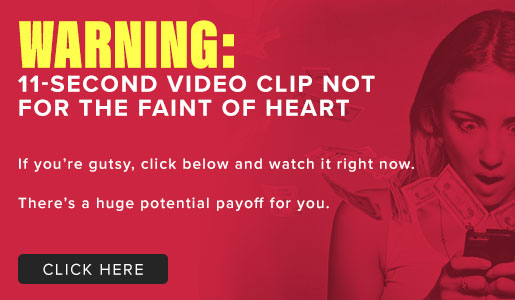 Comments (0)