It's safe to say that 2013 has been particularly good to me.
I successfully launched Capitol Hill Daily directly into one of the most politically charged climates in history.
I answered the cries for a premium publication, too, with the launch of Constitutional Wealth.
And my National Treasure Portfolio, found inside the pages of Constitutional Wealth, is helping everyday investors make a lot of money.
Quickly, Capitol Hill Daily has grown and prospered with a unique blend of D.C. insider commentary and first-rate political intelligence.
(Hedge funds often pay upwards of $500,000 for reliable political intelligence.)
With that in mind, I want to share a New Year's tradition that's been in my family for nearly 20 years. We gather over dinner to put our forecasts for the upcoming year on paper.
I thought it'd be pretty cool to publish my forecast, since it includes a prediction that's, well… absolutely cataclysmic.
A Fruitful 2013
But first, it's important to review the past year's blessings. They make us grateful for the good times we've been able to enjoy and remind us that, even in tough years, we've often experienced great fortune.
Among my greatest blessings in 2013 was the chance to help launch Constitutional Wealth. I've always yearned for a portfolio where I could share my best political intelligence and reveal stocks poised to outperform the market.
In fact, Constitutional Wealth is the culmination of nearly a decade of financial writing.
And now, six months later, I'm thrilled to report that we've seen a 22% return since the portfolio's inception.
My foremost goal for 2014 is to kick those returns into overdrive. I'll provide nothing but the most cutting-edge political intelligence to help you achieve the outstanding returns you deserve.
A Cataclysmic Prediction
Predictions are precarious because they don't just involve trends… They involve timing. But America is full of risk takers, people who are happy to roll the dice and see where fortune takes them. Go big or go home, as they say.
With that spirit in mind, I recommend staying fully invested in equities. I believe this will be the best way to profit in the near future, as 2014 will be a good year for stocks.
Now, before the bears in the audience flood my inbox with cautionary tales of black swans, pestilence, and war, let me fully disclose my own questions about the longer term.
I believe the country is going to make a transition from disinflation and deflation to inflation in the months and years ahead.
With experience as my guide, I want to caution everyone from assigning a strict timeline to economic occurrences. Inflation will come, but it's difficult to predict exactly when. In the meantime, I implore you to take my advice and be hedged by owning some hard assets. I've written about the need for hard assets many times.
Finally, let me suggest that holding a basket of the right stocks can be equally important in times of inflation. Don't let fear rule you and keep you from being fully invested in 2014.
To life, liberty, and prosperity,
Floyd Brown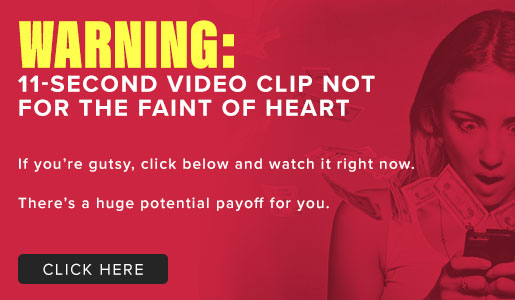 Comments (0)