As the Federal Open Market Committee (FOMC) meets this week, investors will be watching to see if tapering sends shares into a tailspin. Everybody wants to know if the Fed is going to crash stocks.
But don't worry… I want to put your minds at ease so you can enjoy the holidays in peace.
First, it's important to understand that tapering is not tightening. The bond-buying spree of the Federal Reserve has been an extraordinary measure intended to spur economic growth in an era of deflation.
Though I'm not a supporter of this policy, it has, by and large, rescued the intended recipient of the largesse. Big banks have recovered from the insolvency and the near-death experience of 2008.
Secondly, I'll reveal the strategies that we're using in our exclusive National Treasure Portfolio to mitigate loss and weather the storm of uncertainty.
The political elite are able to profit no matter the conditions on Capitol Hill, and you can do the same. In fact, it's easier than you think.

As investors, we yearn for the days when valuation drives stock appreciation, not just some desire to feast on additional stimulus.
In an FOMC statement made in October, Fed officials made it clear that even if they begin to purchase fewer bonds, they'll continue to monitor the unemployment numbers and credit markets. They also pledged to not increase interest rates. Therefore, any changes that take place will be slow and incremental.
Regardless, choppy trading could ensue. Luckily, our portfolio is prepared for it. And I believe our proprietary National Treasure Portfolio is poised to move much higher in 2014.
In the National Treasure Portfolio, we use a 25% trailing stop loss. This means we sell any stock that falls from a peak by 25%. It allows us to sleep at night knowing we'll never lose too much money. If a particular share is 5% of our portfolio and we lose 25%, we've only seen a pullback of 1.25% overall.
We also recommend keeping 10-15% of your portfolio in a gold ETF or a company with leverage to precious metals. When times get tough or if inflation breaks out, these types of firms often outperform the market. This is why we call it a hedge against market uncertainty.
Finally, we have much of the portfolio invested in dividend-paying stocks. Dividend-paying stocks have less volatility than the overall market. But most importantly, total return over time is much higher with these shares than with non-dividend paying stocks.
So as a quick summary, let me explain again why you should sleep soundly this holiday season:
Fed changes are likely to be slight.
We have hedges in place if things get rough.
Our dividend-paying stocks give us a measure of safety.
Our trailing-stop loss strategy insures we don't follow stocks all the way to the bottom.
So will the Federal Reserve crash stocks? My answer is no. They have too much of their own money riding on a successful tapering strategy.
Meanwhile, if you haven't yet subscribed to the Constitutional Wealth newsletter, you're missing a great opportunity to profit with the political elites. Our portfolio is up over 22% since July, and I expect continued success in 2014.
With the National Treasure Portfolio, you have access to the very latest in political intelligence and the tools you need to profit right along with the Washington, D.C. insiders.
To life, liberty, and prosperity,
Floyd Brown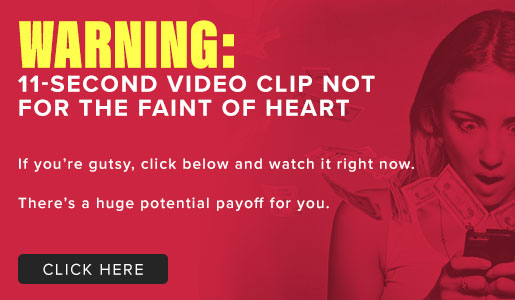 Comments (0)