When companies drill for shale oil, they encounter large quantities of natural gas – but not enough to be commercially viable.
As a result, the gas ends up being flared, or burned – and the environment bears the burden.
In North Dakota, for instance, the night sky is lit up by flaring as companies look to discard the gas from the Bakken shale formation.
But as you're about to find out, as these companies burn off this extra natural gas, they're also throwing away massive profits. And one company in particular has the solution…
Backed into a Corner
North Dakota is now on the verge of enacting regulations that will force producers to cut flaring significantly in the coming years. Right now, more than 30% of the gas produced is flared. The state wants that number down to 5% to 10% in the next few years.
It's not just North Dakota, either. When I met with the Energy Commissioner in Alaska earlier this year, he told me that dealing with the environmental consequences of natural gas flaring was a top priority.
That means companies need to figure out what to do with the gas. But coming up with an alternative isn't easy.
The options are limited and expensive. Companies can store the gas and then transport it – or they can hook it up to a pipeline if there's one close by.
However, both options are much more expensive than flaring.
There is another solution, however – one that could lead to a profit boost for shale companies… and investors.
The Most Obvious (and Complex) Answer
Most of these wells are in the middle of nowhere. And it's not like they can connect to a nearby power pole. Instead, they must use massive generators powered by diesel or gasoline.
So wouldn't it make sense for companies to use these natural gas by-products to power their own operations?
Well, that could be happening very soon…
I was at the POWER-GEN Conference in Orlando last week and sat down with Keith Coleman, the head of power generation equipment maker, Mid-America Engine. And the company is already developing portable generators that use gas by-products to produce power.
Coleman sees tremendous opportunity in the power generation field for shale drilling operations. But the process is actually quite complicated.
The natural gas that comes out of the ground can't immediately be used to power a gas turbine or generator. It contains various levels of liquids that must be taken into account before being optimized for fuel usage.
That's the challenge. But companies like Mid-America are proving that it can be overcome.
In the public arena, two companies develop portable power plants that can run on natural gas: Capstone Turbine (CPST), a micro-cap company that's working on solutions for this issue; and energy equipment giant, Siemens (SI).
The shale boom is real – and the same goes for the profits that can be made in the sector. Ultimately, though, the profits might come from the pick-and-shovel side of the equation.
And there's no doubt that these power generation companies are proving more and more critical when it comes to lowering the impact of drilling on the environment.
And "the chase" continues,
Karim Rahemtulla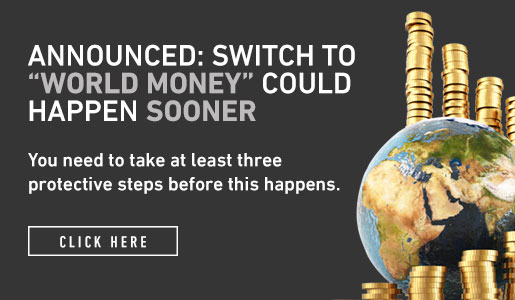 Comments (4)