We covered the investment wisdom of phantoms yesterday. Today, we're moving on to vampires and zombies.
And no, this isn't some spoof in honor of Halloween. It's totally legit.
Well-respected financial research firms swear that a legion of zombies and vampires – a couple hundred thousand strong – threaten to "suck the life out of the housing market," according to RealtyTrac's Vice President, Daren Blomquist.
One of the more prescient market forecasters in recent years is even predicting a downright apocalyptic turn of events, with a 20% decline in home prices in the next 12 months.
Mind you, such dire outlooks stand in stark contrast to prevailing market conditions.
Case in point: According to the latest reading of the S&P Case-Shiller Home Price Index, released this past Tuesday, home prices rose 12.82% over the last year.
So which is it? Will the real estate recovery continue, or is a spooky turn of events truly threatening to gore it to death?
It's time to find out and invest accordingly.
Different Name, Same Scare Tactic
The two monsters supposedly poised to unleash terror in the real estate market are none other than "vampire" REOs and "zombie" foreclosures.
Vampires are homes that were foreclosed on. But they're still occupied by the previous owner, who isn't paying a penny to live there anymore.
Whereas zombies are homes that have been vacated but are languishing in the foreclosure process, which can take up to 1,000 days in states like New Jersey.
According to RealtyTrac's latest calculations, roughly one in five of the homes in foreclosure are zombies. That works out to more than 150,000. As for the vampires, there are about 120,000 lurking in the shadows.
"The concern with these homes is that they are inevitable inventory that had been delayed from hitting the market," says Blomquist. And once they do – which we're supposed to fear could happen any day now – the excess inventory promises to torpedo prices. It's just basic economic principles of supply and demand at work.
Puh-lease!
This is nothing more than a perversion of the whole "shadow inventory" scare tactic that's been trumpeted ever since the real estate recovery started.
For years, we've been told to fear a flood of over two million homes comprised of (1) homes that banks already foreclosed on but are holding back, (2) homes that are in the foreclosure process and (3) homes that owners are delaying putting on the market until prices improve.
Well, I'm still waiting.
The latest figures from the Department of Numbers' Housing Tracker survey for the week ending October 28 reveal that inventory increased a scant 0.3% in the last year.
Some flood, huh? I know, I know. It's coming. Just wait for it.
Whatever. Here's why we could be waiting for the flood longer than Noah did (i.e. – forever).
~ Reason #1: Banks Don't Believe in Floods
Unless a government regulation gets passed that forces banks to liquidate all their real estate holdings immediately, it makes no sense for them to flood the market with inventory.
Why? Because in most cases, banks are sitting on losses. Selling entails realizing those losses. And just like individual investors, that's not something institutions like to do, either.
So forget floods. Banks believe in trickles – or slowly releasing inventory to the market. That way, they can actually benefit from an uptick in market prices over time, instead of collapsing prices with their actions.
~ Reason #2: Bargains Don't Last
When banks do decide to put properties on the market, they don't last long.
As noted by Emmett Laffey, CEO of Laffey Fine Homes International, foreclosure and bank-owned properties get scooped up very quickly. "Typically these types of properties are sold well within 30 days of listing."
Why? Because the median price for a distressed property is 41% less than the median price for a non-distressed property.
Admittedly, Wall Street has been the largest buyer of these bargain properties. For months now, institutional investors – including The Blackstone Group (BX), American Homes 4 Rent (AMH), American Residential Properties, Inc. (ARPI) and Silver Bay Realty Trust Corp. (SBY) – have been paying cash for distressed properties and turning them into rentals.
It doesn't matter who's buying, though. Either way, the quick purchases prevent the vampires and zombies from weighing on prices for very long.
Or as JP Morgan (JPM) economist Daniel Silver says, "Limited inventory and few distressed sales are helping to keep upward pressure on house prices."
~ Reason #3: No Multiplication Here
Foreclosure activity is down significantly in the largest markets, as well as across the entire country.
In California, for example, the number of homeowners entering the foreclosure process fell last quarter to the second-lowest level in seven and a half years, according to DataQuick.
Fewer homeowners are behind on payments, too. The latest data on Fannie Mae- and Freddie Mac-backed mortgages reveals that loans behind by at least two payments have dropped to the lowest level since 2008.
Mortgage modification programs – and a much longer foreclosure process, thanks to the robo-signing scandal in 2010 – obviously contribute to the declines we're witnessing.
Regardless, the end result is the same: Foreclosure activity is slowing down.
That means the number of zombies and vampires won't be multiplying out of control anytime soon. In turn, the "two monsters threatening the housing recovery," as RealtyTrac puts it, aren't really that scary at all.
Bottom line: I'll concede that the brisk pace of real estate price increases can't continue unabated. We'll save that discussion for another day, though. For right now, the most important thing is that we don't let the housing market bogeymen spook us out of our real estate investments.
Stay the course, because there are more profits coming.
Ahead of the tape,
Louis Basenese
| | |
| --- | --- |
| | Louis Basenese helped direct over $1 billion in institutional capital at Morgan Stanley before launching out as an independent analyst and co-founding one of the web's largest financial publishers. Learn More >> |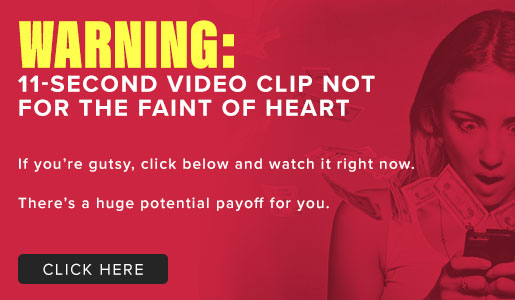 Comments (1)