"The Games of the 32nd Olympiad in 2020 are awarded to the city of… [insert dramatic pause]… Tokyo!"
When Jacques Rogge, President of the International Olympic Committee, announced the result of the 2020 vote in Buenos Aires on September 7, it triggered the usual wild celebrations.
When Tokyo fought off competition from Istanbul and Madrid, it sent the Summer Olympics back to Tokyo for the first time since 1964.
With a $4.9 billion Olympic war chest and a non-Olympic-funded $1-billion stadium already scheduled for completion by 2017, you can bet that a tech-crazed country like Japan will pull out all the stops to make it a spectacular, ultra high-tech event.
One of the most obvious obstacles to overcome is the language barrier. And one tech heavyweight is already on the case…
Your On-the-Go Translation Glasses
Japan has a well-earned reputation for being ahead of the curve when it comes to innovation and implementing new technology. And the country's largest wireless carrier, NTT DoCoMo, is living up to such innovation.
Seven years ahead of the showpiece event, the company has unveiled "Intelligent Glasses," which translate the complex Japanese language into other foreign languages.
So what's a mobile carrier doing inventing glasses?
Well, it's simply the latest move from a big technology company into the growing field of wearable technology.
DoCoMo is essentially taking existing technology that it's already developed for its smartphones and making it even more accessible by transferring it to in front of the user's eyes.
As DoCoMo engineer, Shinji Kimura, explains, "We'd already developed this augmented reality app for smartphones, which translated text where you pointed your camera. But it felt really unnatural. So instead of walking around the street pointing your phone at signs, we thought it would feel more natural to make glasses which could mimic the way we see things in real life."
It's basically an on-the-spot translator: A camera on the glasses captures the text that the wearer sees. That text is then sent to a cloud server, which uses a software program to translate it in real-time and automatically beams the English translation back to the display in front of the user's eyes.
This kind of technology would be useful at any time for translating things like street signs and restaurant menus. But ahead of what promises to be a hugely popular Tokyo Olympics, with many thousands of foreigners expected to descend on the city, it's even more beneficial.
Indeed, Kimura says DoCoMo's goal is to fine-tune the design and technology in time for the Olympics – and a projected sales boom for the device.
Ahead of the tape,
Martin Denholm
| | |
| --- | --- |
| | Martin Denholm boasts a wealth of experience in the financial publishing industry. Over the past 15 years, he's worked as an investment analyst, senior correspondent, and managing editor for many stock and options newsletters, e-letters and websites, covering a wide range of sectors, industries, and companies. Learn More >> |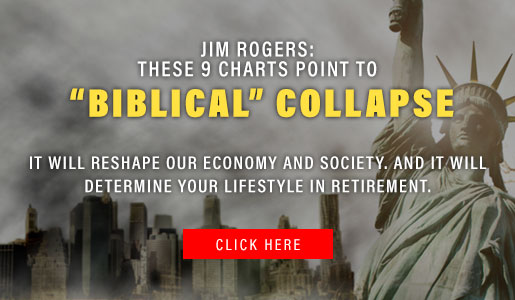 Comments (0)