I routinely get railed for my optimistic bias. But this week, I've been receiving an inordinate amount of fan mail, expressing the same disgust.
They all go a little something like this…
"The nation is on the brink of total collapse. Yet you're out issuing bullish memes? How could you possibly be so ignorant? I'm unsubscribing from this nonsense immediately!"
I'll miss you. Seriously. But I'll be here to welcome you back with open arms once you realize it has nothing to do with ignorance.
It has everything to do with ignoring what Peter Lynch appropriately deemed "background noise" – events that ultimately have no bearing on our long-term investments. Instead, I focus on meaningful market information that does.
With that in mind, there's a serious bullish undercurrent in the market that warrants turning a blind eye to the tussle in Washington and staying the course.
So whether you're a bull, bear, or flat-out confused, listen up…
Small Caps Breaking Out
There's no better leading indicator than small caps.
Or as Sam Stovall, Chief Equity Strategist at S&P Capital IQ, said, "We found that small-cap stocks, as long as we're in bull market mode, tend to be in a leadership position."
Guess what? They're leading.
At the first whiff of an accord between Republicans and Democrats on Monday, calm returned to the broader market. The S&P 500 held its 50-day moving average support line.
Small caps, on the other hand, did much more than just hold firm. They broke out. In fact, the Russell 2000 Index surged to a new all-time high.
If you're an institutional buyer or hedge fund manager ignoring small caps right now, well… you might lose your job!
Small caps will continue to drive the market for the foreseeable future, too.
As we all know, small caps tend to be the most sensitive to the domestic economy. So if politicians really posed a long-term threat to the economy – and, in turn, the bull market – small caps would be sinking, not soaring.
That's not happening.
In fact, over the last six months, the performance gap between small caps and the S&P 500 actually widened. After trading neck and neck for the year, small caps are now up 20%, compared to a 10% rise for the S&P 500 since April.
Now, before the week is out, we'll be releasing our latest issue of WSD Insider, which reveals two more bullish undercurrents in the market that also warrant your attention right now. To discover what they are – along with the latest small-cap stock I've uncovered to capitalize on the situation – sign up for a risk-free trial here.
Ahead of the tape,
Louis Basenese
| | |
| --- | --- |
| | Louis Basenese helped direct over $1 billion in institutional capital at Morgan Stanley before launching out as an independent analyst and co-founding one of the web's largest financial publishers. Learn More >> |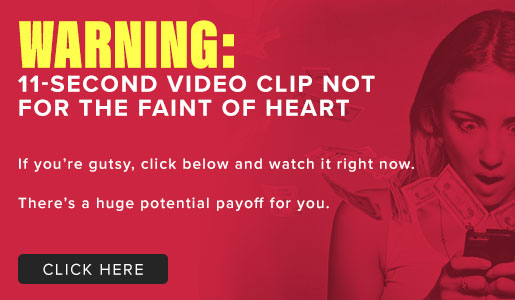 Comments (3)