A recent front cover of National Geographic featured a newborn baby, with a bold declaration across the top: "THIS BABY WILL LIVE TO BE 120."
No question mark. No hedging. A straight-up assertion.
Why? Because the magazine believes that medical breakthroughs will significantly prolong human life in years to come.
Great, right?
Well, not if the many age-related issues and diseases make our extended lives more of a battle than a blessing.
Arthritis, dementia, cancer, osteoporosis, and loss of eyesight and hearing are just a few ailments that generally develop after age 50.
And with a lack of cures, science will need to catch up big time… otherwise 120 years old is going to be pretty darn miserable!
We just saw a big breakthrough in one area, though…
One of America's Biggest Killers
Aside from cancer, Alzheimer's disease is one of the most devastating age-related problems. In the United States alone:
Five million people suffer from Alzheimer's.
It's the sixth leading cause of death. In fact, one in three senior citizens dies from it.
We'll have cumulatively spent $203 billion on Alzheimer's by the end of the year – with the number projected to more than quadruple by 2050.
Alzheimer's falls under the umbrella of dementia – a condition where the brain's nerve cells (neurons) misfire, fail to function normally, or die outright.
This can dramatically change a person's behavior, hinder their ability to think clearly, or wipe their memory.
In fact, late-stage Alzheimer's is so radical, it blocks the ability to walk or swallow food and water.
So, with forecasts showing a dramatic extension in the average lifespan, scientists are trying to come up with a solution.
And researchers at the University of Rochester believe they've found one…
Copper: So Good… Yet So Bad
As kids, we're all taught the health benefits of vital nutrients.
Copper is one of them.
It's heavily involved in several bodily functions and systems and is a major component in several foods. Seafood, organ meats, legumes, fruits, vegetables, nuts and enriched cereals all contain the mineral.
It's also included in multivitamins and boasts healing powers. For example, it treats anemia, osteoporosis, high cholesterol, inflammatory diseases. And when used as a topical agent, it heals burns and wounds.
But scientists at the University of Rochester are pursuing a hypothesis that pins copper as the main culprit of Alzheimer's.
So how can such an important nutrient cause such a terrible disease?
Well, it does so in two ways. It stimulates production of an amyloid beta protein – plaque that's the hallmark of Alzheimer's. And it curtails the body's efforts of clearing the plaque out of the brain.
Essentially, copper is a double-whammy for the body.
While testing is still preliminary, the evidence doesn't look good for copper so far…
PBT2: The Copper Controller
Researchers took mice with a genetic predisposition to Alzheimer's and gave them water containing a small amount of copper deemed safe for human consumption.
What they noticed next was frightening…
A massive buildup of copper started collecting in the walls of the capillaries in the brain. So much so, the copper breached the brain's protective barrier and started penetrating the brain.
However, like anything digested, the speed at which copper is absorbed depends on whether it was eaten or drank. So scientists are still analyzing the effects of copper based on how it's consumed.
But Prana Biotechnology (PRAN) isn't waiting. The company is developing its Alzheimer's drug candidate, PBT2.
PBT2 contains compounds that bind directly to copper and control its behavior in the body.
In fact, Prana just announced a Phase II extension study called IMAGINE. In it, Alzheimer's patients will receive a 250mg oral dose of PBT2 for the next 12 months to see how it performs.
If successful, it could be a major step in delaying the onset of Alzheimer's disease… if not defeating it altogether.
Ahead of the tape,
Marty Biancuzzo
Chief Technology Analyst, Tech & Innovation Daily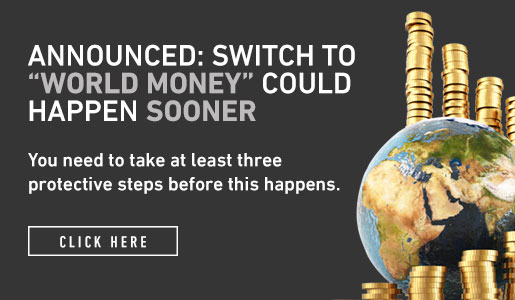 Comments (0)